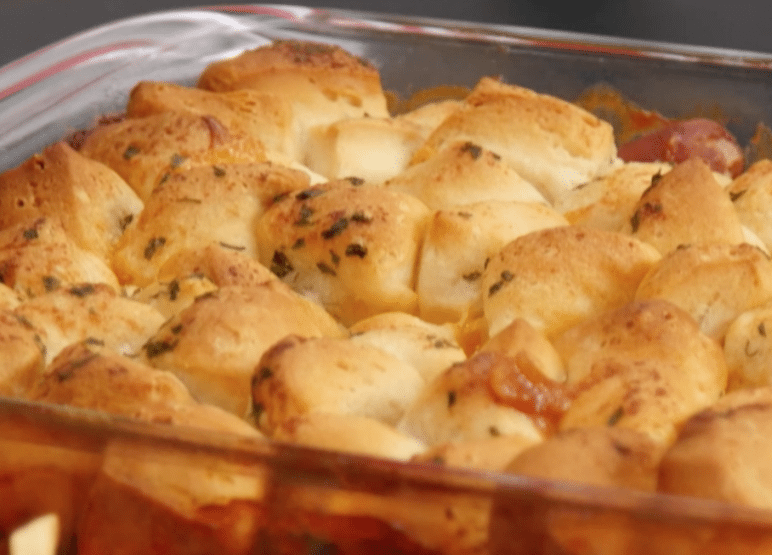 A bubble up is a bake that's topped with lumps of dough (usually canned biscuit dough) and as it cooks all the juicy goodness beneath it bubbles up and infuses the dough with flavor. There are countless versions: cinnamon roll, breakfast bakes, lasagna… but this one here is hard to beat.
Chili. Cheese. Dog. Bubble Up.
See, we've all had a chili cheese dog. We all know the delight of a savory hot dog topped with spicy chili and melty cheese. And they are gooooood (albeit a little bit messy). Now, imagine that you take those fine ingredients and combine them in a baking dish where you top them with herb buttered biscuit dough and let it all bake together until it's one bubbly, simmering dish of goodness.
There's tender buttery biscuit morsels, meaty hot dogs swimming in flavorful chili, and a whole lot of ooey gooey cheese.
Sound good?
Yeah, we thought so.
Please continue to Next Page (>) for the full list of ingredients and complete cooking instructions.