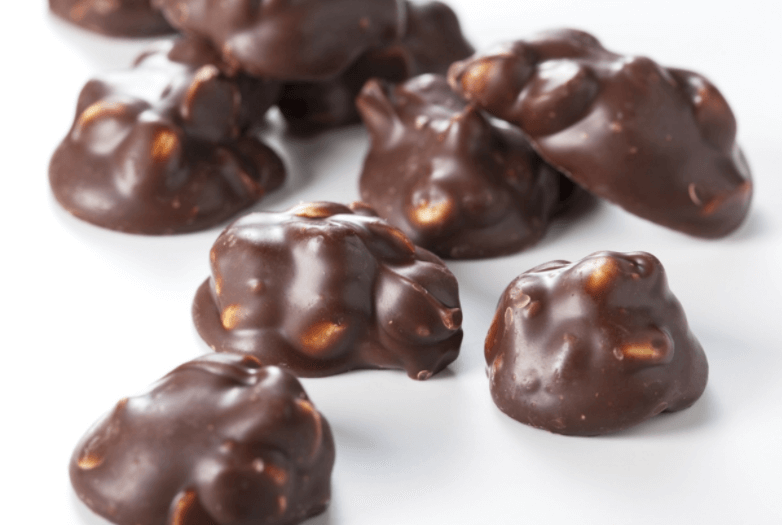 These no-fuss, sweet-and-salty nut clusters are a super easy treat that whips up super fast. As much as we love baking delicious cookies, these are way less hands-on and can be done with ingredients we have in our pantry: chocolate chips and nuts. Dark chocolate, milk chocolate, peanuts or almonds, we can play with this recipe to suit the needs of our sweet tooth.
One of the best reasons to make this treat is because it's just so simple. If you have an urgent need to cure a chocolate fix, use the microwave to melt the chocolate. If you want something a little fancier, slowly melt the chocolate using a double-boiler. This will give this tasty morsel a little bit of eye-catching shine…as if you needed any excuse to eat these! Chocolate nut clusters are an awesome way to satisfy those sweet-salty-crunchy cravings!
Please continue to Next Page (>) for the full list of ingredients and complete cooking instructions.