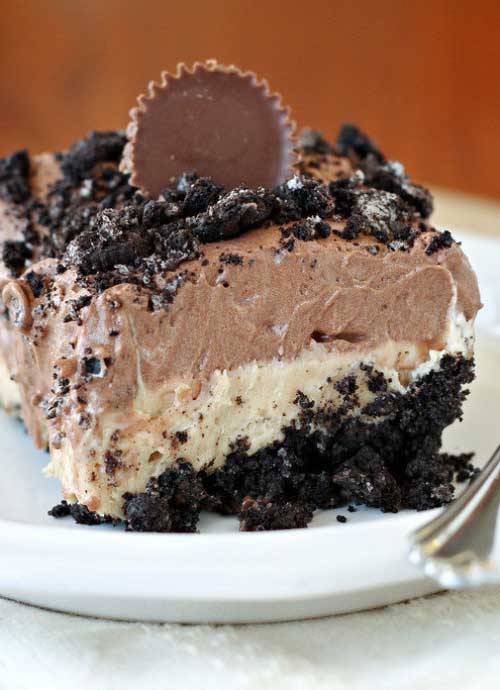 Summer is so close and the hot temperatures, are already in full swing where I live.
And no matter how well air conditioned the house is, I think most of us would prefer to leave the oven off and instead indulge in cool, refreshing desserts. So today I'm sharing a recipe for No-Bake Chocolate Peanut Butter Dessert. It's really good!! And if you're a chocolate, oreo or peanut butter fan, this will be right up your alley.
There is nothing quite like a creamy, no-bake layered dessert. Especially when those layers are chocolate and peanut butter, just like this Chocolate Peanut Butter No-Bake Dessert Recipe
Pin picture below in one of your pictures Pinterest forever credit with you to the need. It also allows us to be more put forward by Pinterest.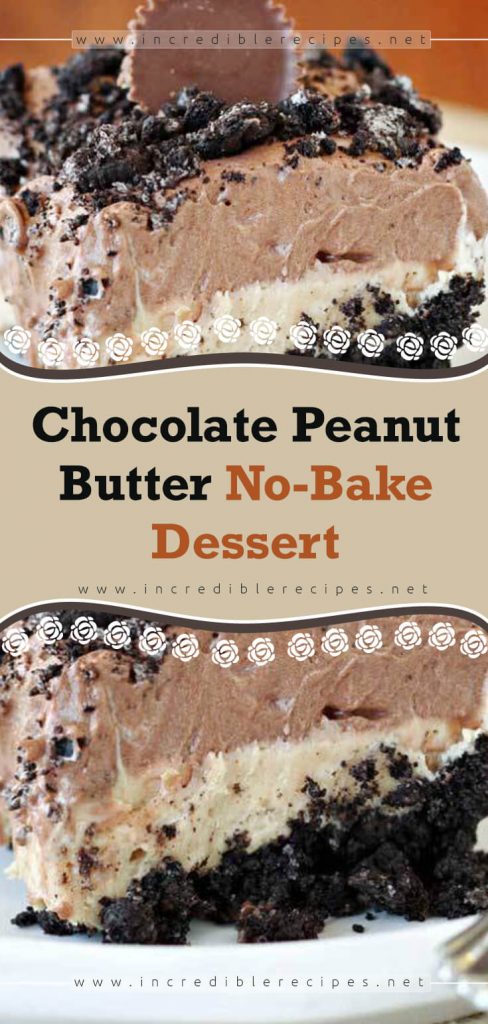 Prep Time: 15 minutes – Cook Time: 3 hours – Yield: 9 servings
Ingredients
20 Oreo cookies, divided
2 tablespoons butter, softened
1 package (8 oz.) cream cheese, softened
1/2 cup peanut butter
1-1/2 cups confectioners' sugar, divided
1 carton (16 ounces) frozen whipped topping, thawed, divided
15-20 miniature peanut butter cups, chopped
1 cup cold milk
1 package instant chocolate pudding
To Find Out All The Delicious Ingredients And The Step By Step Directions To Follow, Please Head On Over To The Next Page.