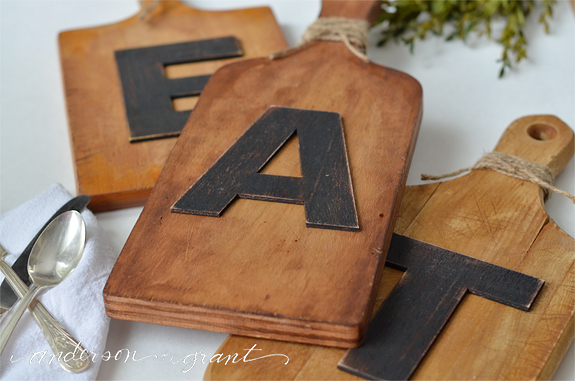 Do you have any wood cutting boards lying around that you don't know what to do with? This tutorial will show you how to easily transform them into decorative DIY word art to hang on your kitchen wall!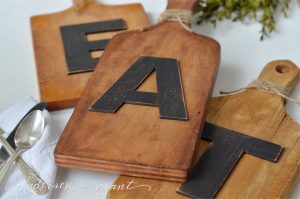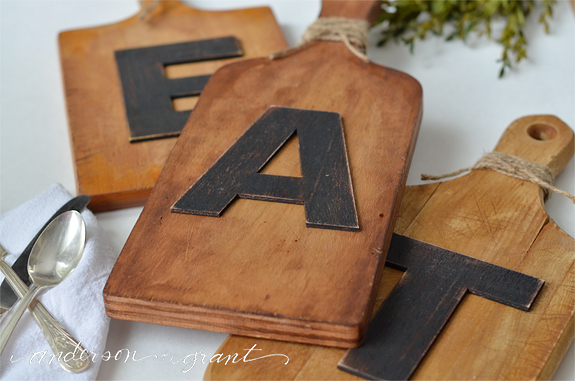 These boards can be adapted to fit into any decorating style. You may want to paint the cutting boards rather than staining them. If you love a pop of color, the letters can be painted something other than black.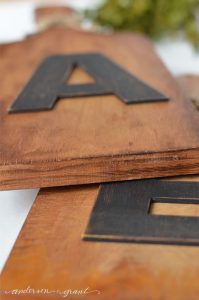 I made the word EAT (or as one reader pointed out, ATE!), but you can make any word that you want.
YUM, SLICE, CHOP, COOK
The only thing you need to remember is that you need one board for every letter.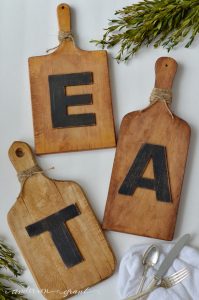 The boards were stained in three different colors before attaching the black distressed letters onto them with craft glue. If you are using vintage cutting boards, you may just want to leave the boards as they are. I attached jute twine to the top of each board to add a little texture and provide a place for hanging the cutting boards on the wall.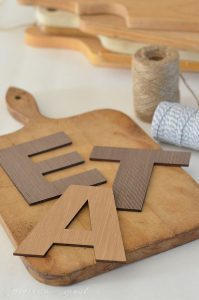 The only supplies that you need to make this DIY yourself, is some mismatched wood cutting boards, wood letters from the craft store, and some jute twine.
source:hometalk.com by Jamie