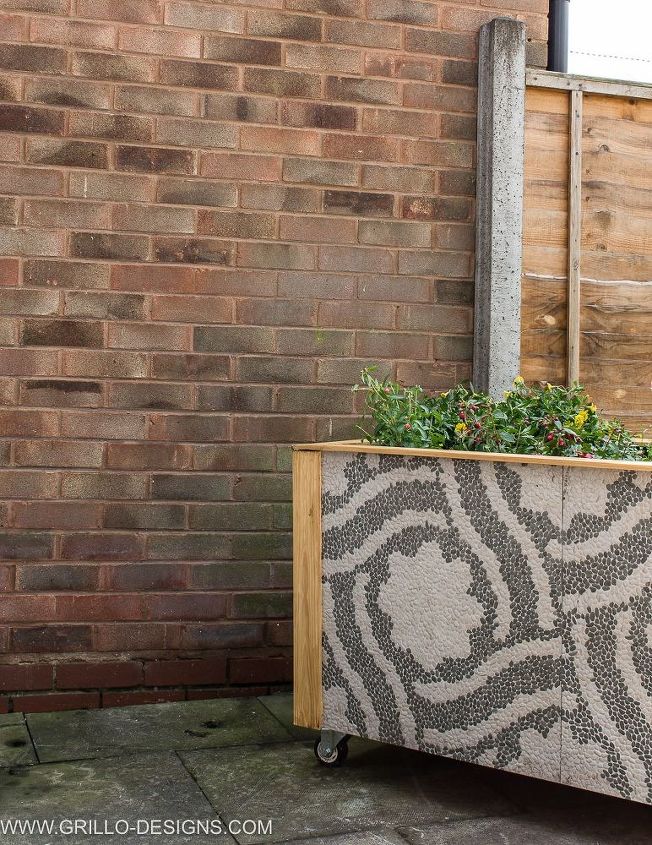 I made a planter box from tiles. The tiles are actually meant for outdoor paving (Mediterranean style) but as I rent, I couldn't see the point of doing something like that for a garden that I didn't own. Instead I thought, why not use the tiles to make a stylish planter…. on wheels?
That way, if I did ever move homes, I could roll it along with me!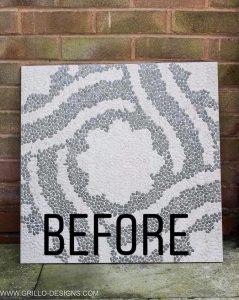 MATERIALS NEEDED
TILING: 
6 x tiles –
2 x Flexible grey Grout
Grout paddle
Grout mixing paddle
TO BUILD:
4 x heavy duty castor wheels
Treated outdoor wood
Strip wood
1 x roll of greenhouse plastic 
Stone/tile Glue
Wood glue
7 cm Screws
Exterior Varnish
L shaped Metal brackets (optional)
TOOLS NEEDED:
Mitre saw (or Manual saw – but this may take longer)
Staple gun
Electric screwdriver
Clamps
right angle clamp
Sander
HOW TO MAKE:
PLEASE NOTE ALL PLANS AND MEASUREMENTS ARE ON MY BLOG. SEE LINK AT BOTTOM OF POST
1. cut wood to desired lengths with saw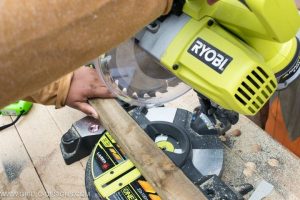 2. Connect wood to make a rectangular base. This will form the bottom of the planter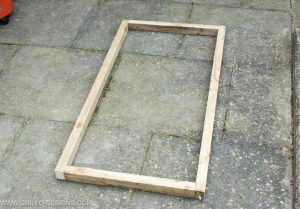 3. Add in planks to the top of it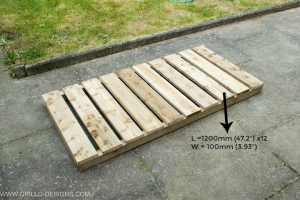 7. Next add on pillars to all four corners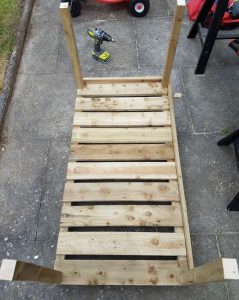 5. Add wood to outer surface to make a box.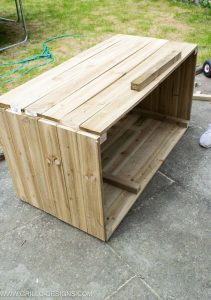 6. Start tiling – add on grout with float and apply tiles – doing one side at a time. use clamps to help tiles stick to grout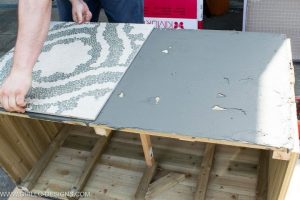 7. Once dried, add the caster wheels and flip the container over.
8. Staple in greenhouse plastic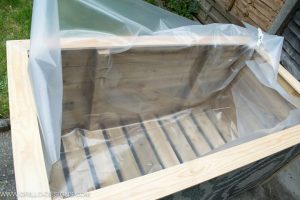 9. Tidy up the edges and coat wood with exterior varnish.
10. Fill with soil – and voila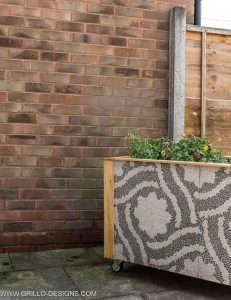 To see more pictures and to get sources for these gorgeous tiles, head to my blog at the link below.