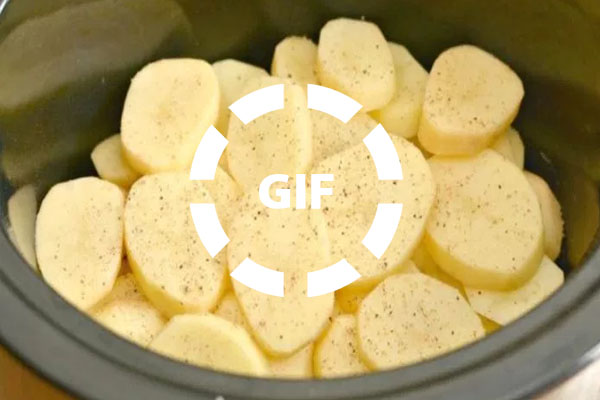 My husband and I loved this so much… My makin them out of the box days are over… I made just a couple changes… I sprinkled garlic powder on both layers of the potatoes…I also used marble cheddar and after I poured the cheese mixture over I also topped it off with a bit more shredded cheese… I baked it covered like it said but uncovered it for the last 10 minutes and it gave it just the right amount of crispiness, just the way we like it… and for my husband I added just 1 more sprinkle of cheese to his on his plate… These are also great the next day served with eggs for breakfast…
Kiki (Brampton,On,Canada) P S.. I wanted to add that I just made this again today (Oct 4th) and topped it off with some cooked and crumbled turkey bacon and sliced green onions.. Fabulous!!!
Ingredients:
5 medium-sized potatoes
Salt
Pepper
3 tablespoons of butter
3 tablespoons white flour
1 clove of garlic (peeled and minced)
1 onion (peeled and sliced)
1 cup of milk
1 cup shredded cheddar cheese
Chives (as much as you like, I love chives and am embarrassed to say how much I use)
To Find Out All The Delicious Ingredients And The Step By Step Directions To Follow, Please Head On Over To The Next Page.