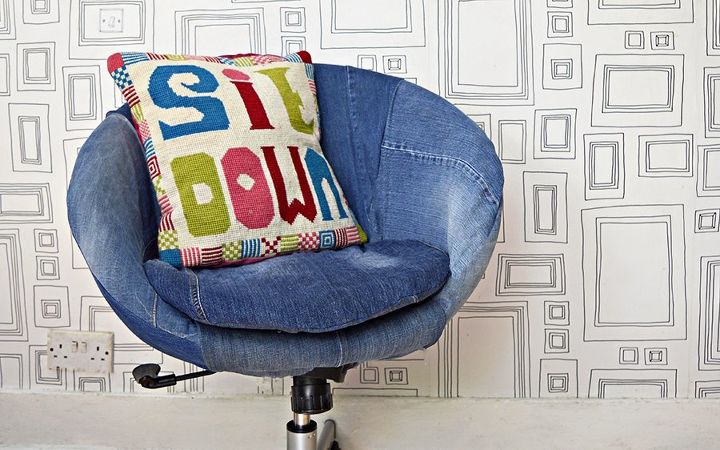 My office chair was in a need of a revamp, but I didn't want to spend any money on it so I reupholstered it in my old jeans. This was a lot easier to do than you may think and here I show you how I did it. I love my new denim office chair and it looks great next to the denim magazine rack I'd made previously. 
click here to see it.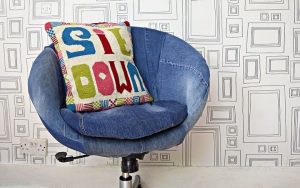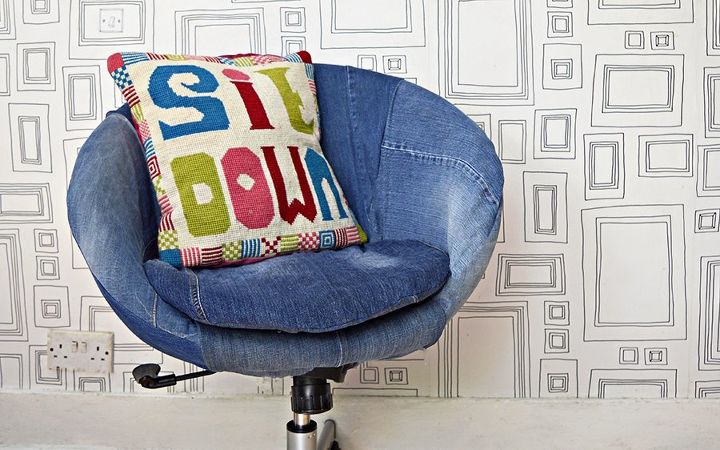 My office chair was an Ikea Skruvsta office chair. You should be able to upholster most kind of chairs using the same method. If you click on my blog at the end you can also see a dining room chair I reupholstered in denim.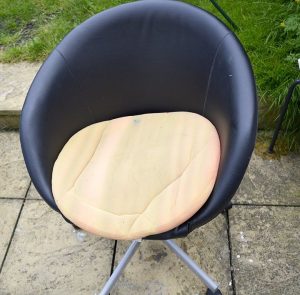 The first thing I did was make a paper pattern. The original chair cover was in six sections so I made 6 paper patterns one for each section.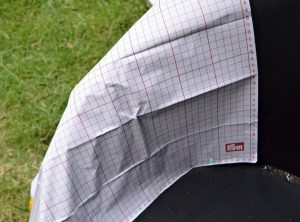 I then used the paper pattern as a template to cut out six pieces of denim from my jeans. I allowed 1cm for a seam allowance and used approximately 3-4 pairs of jeans. On the blog I show you how to cut and sew your jeans to give you large areas of denim material from which to work with.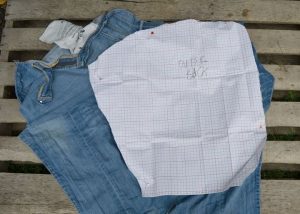 I pinned the 3 inner sections right sides together and sewed them up.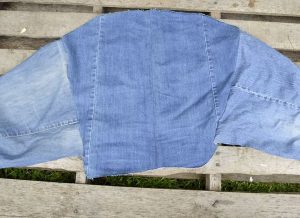 I then did the same with the outer section. Both sections where sewn together to give me a kind of slip cover.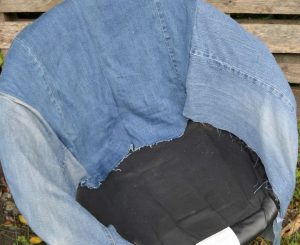 This is where a staple gun becomes the star of the project. Staple guns let you cheat with upholstery and makes it easy. I place denim cover over the chair. Making sure the newly sewn seams matched up with the seams the chair. I pinned the cover to the chair along the top. This held it in place whilst I stapled the cover to the chair.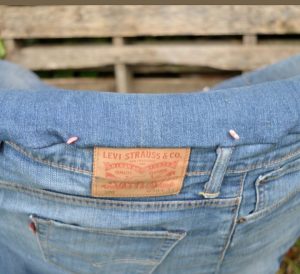 I pulled the inside of the cover taut and stapled it to the inside seat of the chair. This may look unsightly but don't worry as the chair cushion will hide it.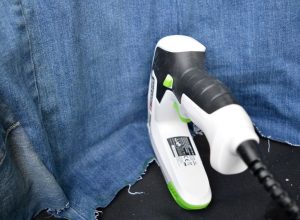 I then turned over the chair and stapled the denim to the underside. As this is under the chair you will not see the staples.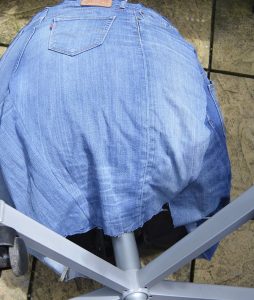 To make the cover for the seat pad. I drew round the seat pad onto a large piece of denim allowing for 1cm seam allowance and cut it out. I cut out 2 identical denim pieces. These were then pinned and sewn right sides together leaving an opening for the pad. I then turned the denim right sides out, and squeezed in the foam pad into the cover and stitched up the opening.