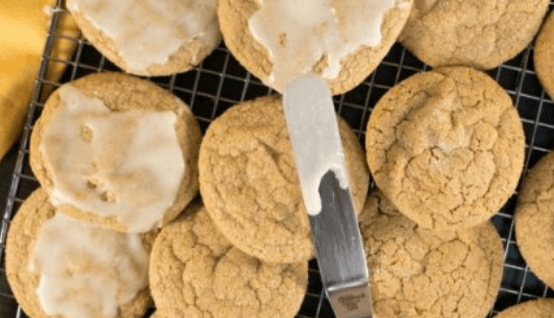 During the holiday season, I'll often hold a cookie bake at my house for my kids, friends, and their kids. We all gather together in the kitchen and dining room to bake and decorate Christmas cookies. it's a such a fun time of fellowship. Everyone gets to take home a couple dozen cookies and other treats. This year, i wanted to add an easier cookie recipe to the mix because we are always so pressed for time. You know how it is, you have to wait for the cookies to cool before frosting them and then there is the room in the oven ordeal.
I came across this recipe for 10-minute miracle cookies and was quite impressed. I was also excited. I mean, cookie sin 10 minutes?! That's like a dream come true when you're hosting a holiday cookie bake. So, I did a test run on this recipe last week and they came out of the oven smelling and tasting wonderful. Who would have ever known that using cake mix in cookie batter would create such delightful little pastries! I am definitely going to be making these cookies again and again ?
Please continue to Next Page (>) for the full list of ingredients and complete cooking instructions.