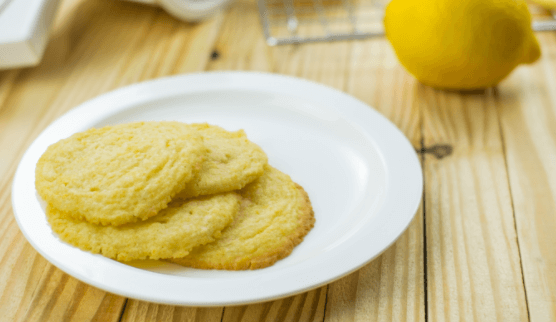 Growing up, living in Miami, we always had perfect pool weather, but never the pool we needed to enjoy it. 
We would buy those inflatable pools, but with five kids, those would not even last a day.  We would cool ourselves off by getting into our swimsuits and hosing ourselves down, maybe even using water balloons to add some fun.  Whatever way we did it, we needed to cool down.
Now it has been a few years and my dad decided to finally take the plunge and build a swimming pool.  We had contractors come out and make that pool before our very eyes.  It was fun, exciting and we were so looking forward to summer.
Now we use that pool almost daily because even in the middle of winter it is in the 80s and we can be in our swimsuits enjoying the pool.  One of our favorite things to do when we are in the pool is eat.  We like quick things we can pop in our mouths, especially sugary stuff!  That is why I knew when I found this recipe for cool whip lemon cookies, I knew I had to try them!
Please continue to Next Page (>) for the full list of ingredients and complete cooking instructions.