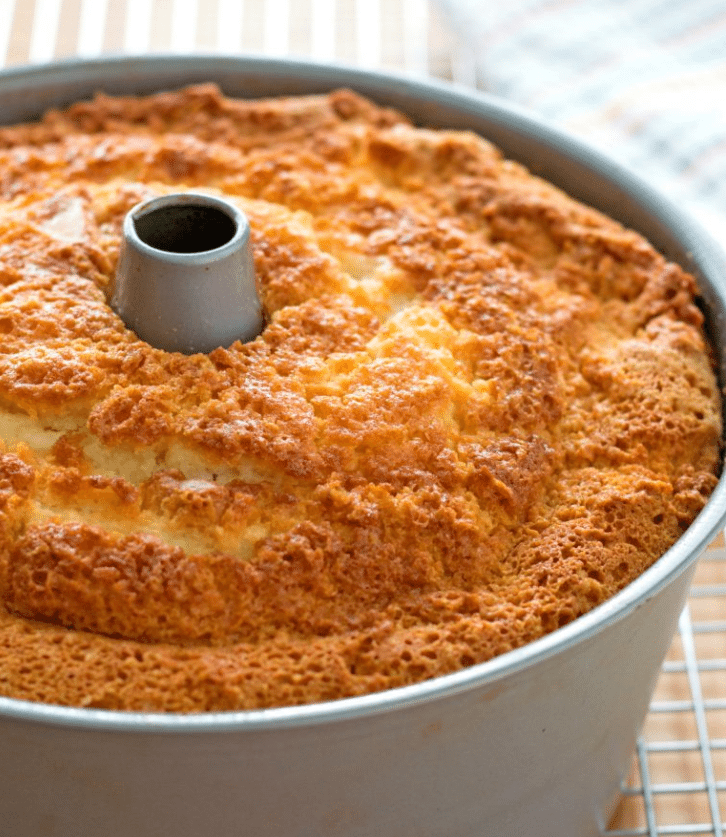 This rich and buttery Million Dollar Pound Cake has been rotating through Southern kitchen for decades.  It's made with 7 simple pantry ingredients and it's amazing served on it's own, with berries and fresh whipped cream, lemon curd, ice cream or countless other options.  It's a pound cake aficionado's dream.  Follow the preparation technique carefully and this classic delight will be the star ending to any meal.
Other than eggs, there's no leavening in this cake making a key step in the process whipping air into the butter at the beginning.  I use a rule of "fives" when making this pound cake.  By that I mean, to give the cake a creamy lighter texture whip the butter on high for 5 minute then add the sugar and continue to whip for another 5 minutes.  This process has a magical effect on the cake batter which adds to the mystique of how such simple ingredients can produce such a pleasing result.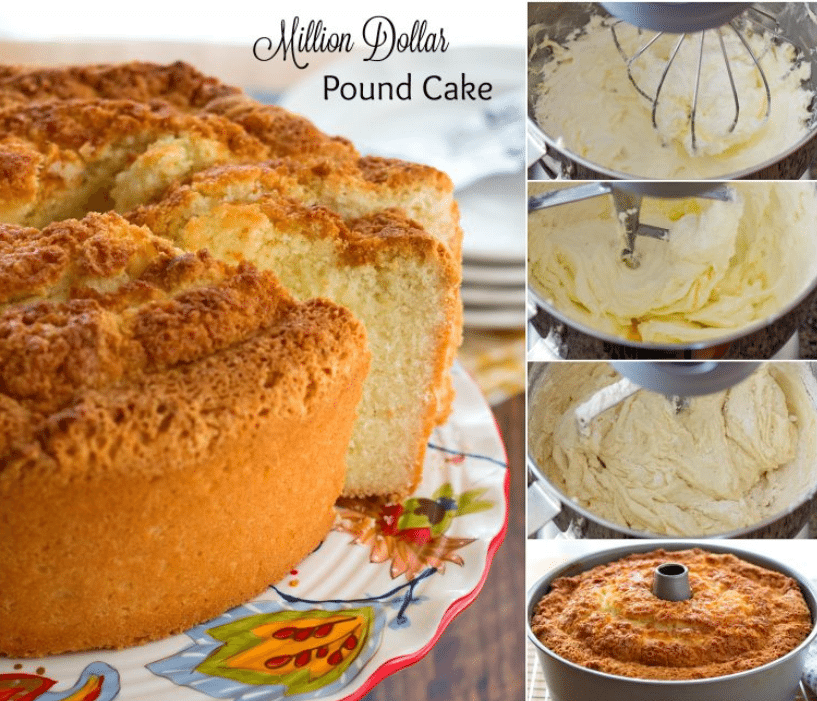 This pound cake is also fantastic for make-ahead baking as it freezes like a dream.  When freezing, make certain it's cooled completely before tightly wrapping in plastic freezer wrap.   It can be frozen as a whole cake or sliced making it convenient  to grab a piece from the freezer for a quick treat or unexpected guests.  I serve this pound cake, first made famous by Southern Living who dubbed it "Million Dollar Pound Cake" in trifles, parfaits, or as is with a cup of hot tea or coffee for entertaining and snacking.  It's a Southern classic that will never grow old.  Now if you'll excuse me, I think it's time for a piece.
Please continue to Next Page (>) for the full list of ingredients and complete cooking instructions.