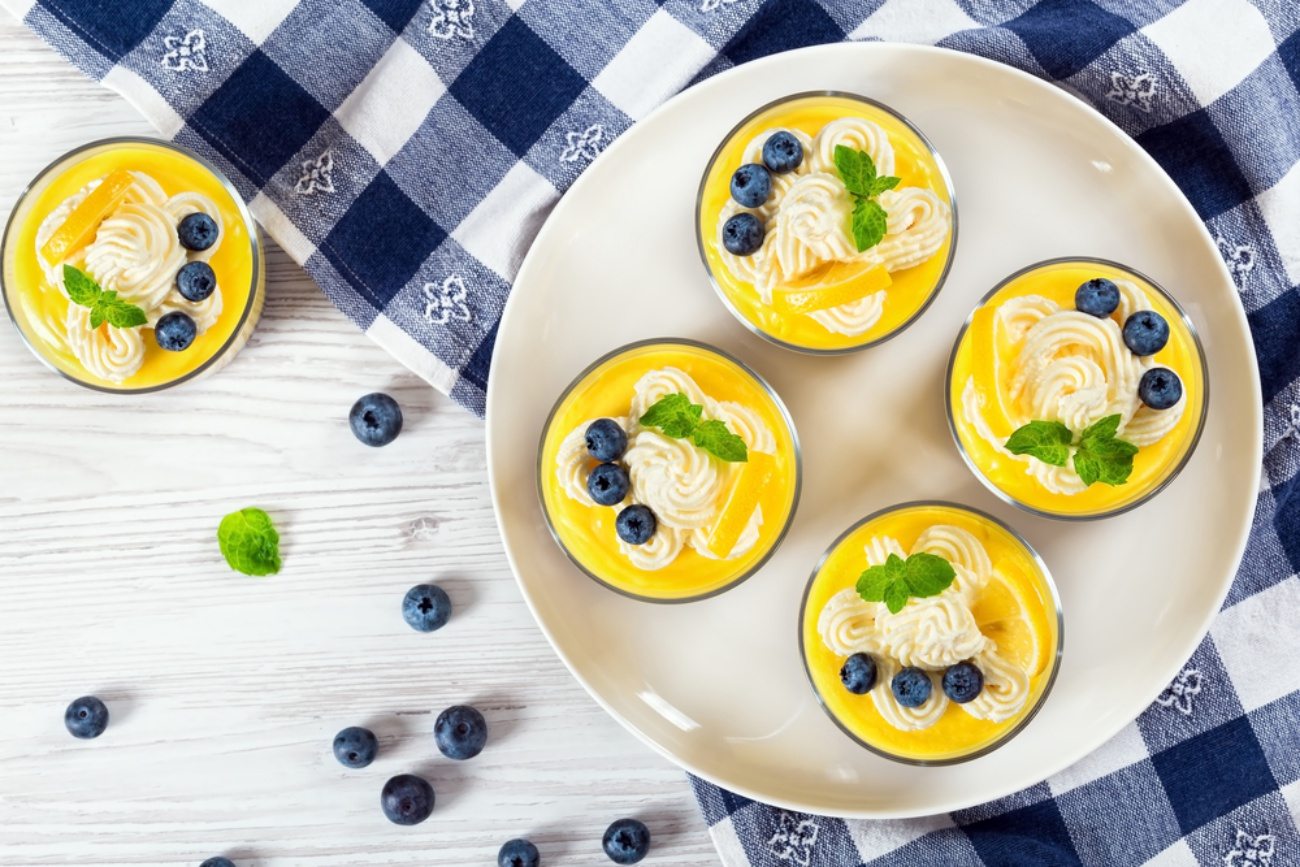 Three things we are in love with: the bright and fresh flavor of lemon, the rich and creamy bite of cheesecake, and desserts that take absolutely no baking at all. These no-bake lemon mousse cups combine all of those things and more, so as you can imagine we're completely head over heels for them. It's just hard not to be!
These sweet dessert cups have all the creaminess of cheesecake with the irresistible lightness of mousse and a just-tart-enough lemon flavor. All of that combined with the crunch of buttery graham cracker crumbs on the bottom is enough to make your eyes roll back in your head. It's like heaven in a tiny cup.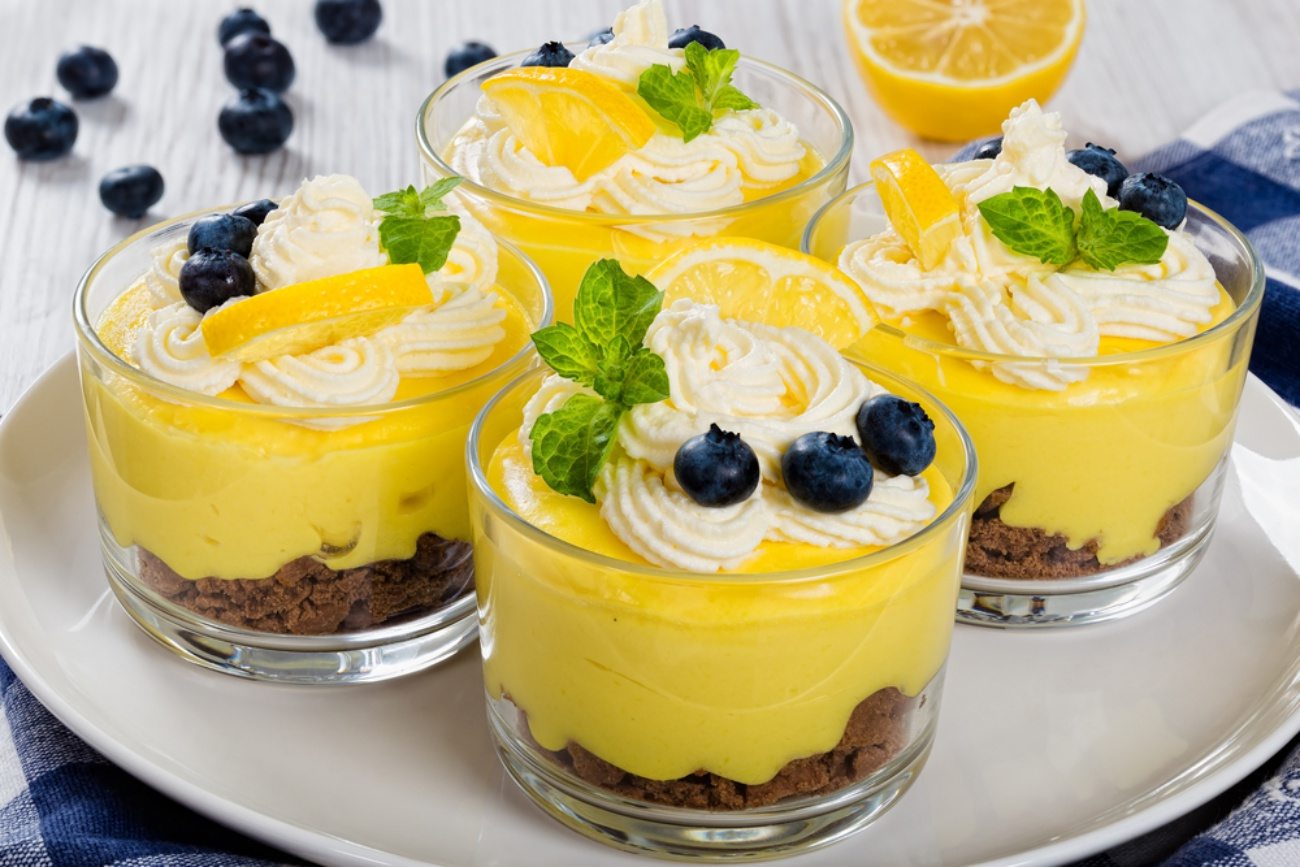 When it's hot enough out to fry an egg on the sidewalk, the last thing we want to do is turn on our oven. That's not to say that our sweet tooth disappears in the height of summer…so you might describe us as a connoisseur of no-bake dessert recipes. But these little babies are one of our very favorites. And they're so good there's no reason to stash away the recipe card for a hot summer day. The subtle zing of lemon will brighten any winter day; we love them all year round.
USE THE BUTTON NEXT PAGE LINK BELOW (>) FOR THE RECIPE AND INGREDIENTS.