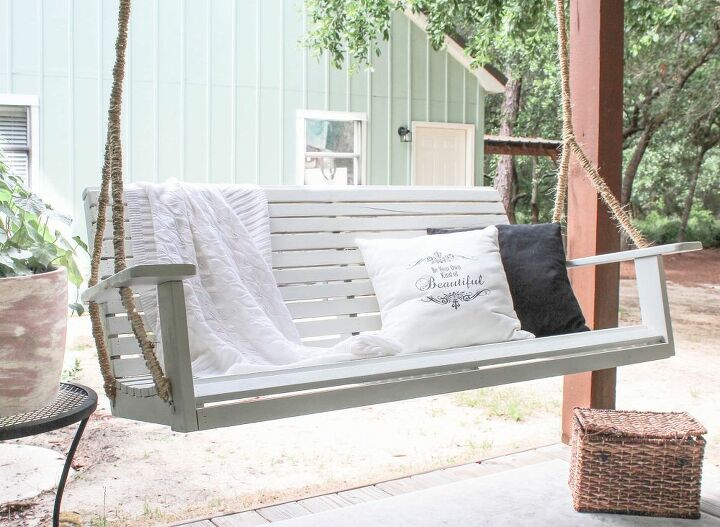 I hope to be doing a lot of "back porch sitting" this summer. Mainly because I just finished installing our porch swing. We've never had a porch swing before and boy and I'm excited to finally call one my own! As I was scratching my head trying to decide how to safely install this heavy piece of furniture, I thought it would be a good idea to share what I did. Here we go with how to hang a porch swing along with my porch swing makeover.
It all started when we were gifted a swing from my in laws. They used it for years at their old house, but had not used it since they moved.
It was covered in mildew and the wood had seen better days. There wasn't any wood rot, so I knew a good makeover would make it look new again!
I won't get into too many details about how I up cycled this porch swing because I detailed a post all about how to paint and maintain outdoor furniture which is on the blog.
NOW IT'S TIME TO HANG THE PORCH SWING!
The first thing you need to do is make sure the wooden beams that will be supporting the swing are stable.
I added two joist hangers to the support beams I would be using.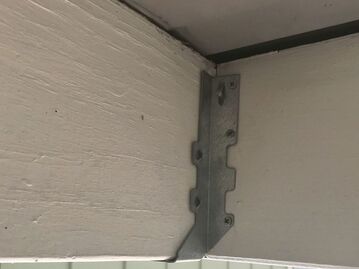 Once the beams are well supported, you need to purchase porch swing hardware.
HOW TO INSTALL THE PORCH SWING HARDWARE: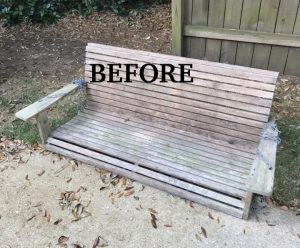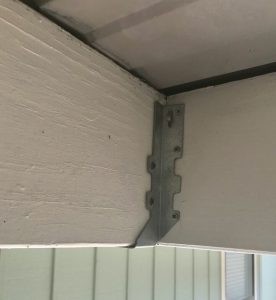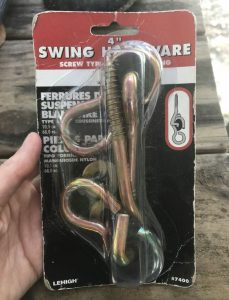 There are many different types of hardware for porch swings.  HERE is a similar set of hardware that I used.
Always follow the instructions for the hardware that you purchase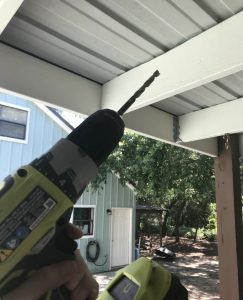 To install ours, we drilled the pilot hole first.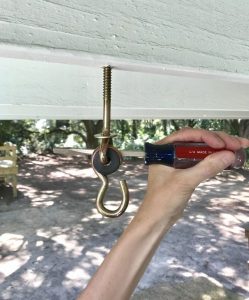 Then begin to manually screw the hardware into the support beam.
Next take a long screw driver and push it through the porch swing hanger. Then rotate it around to easily screw the hardware through the beam.
It should sit flush against the wood beam when you're done.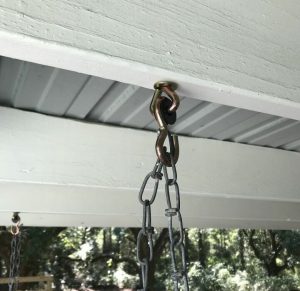 Hang the porch swing and you should be done!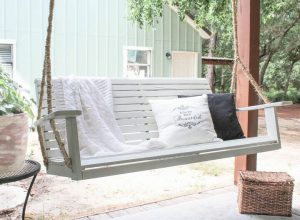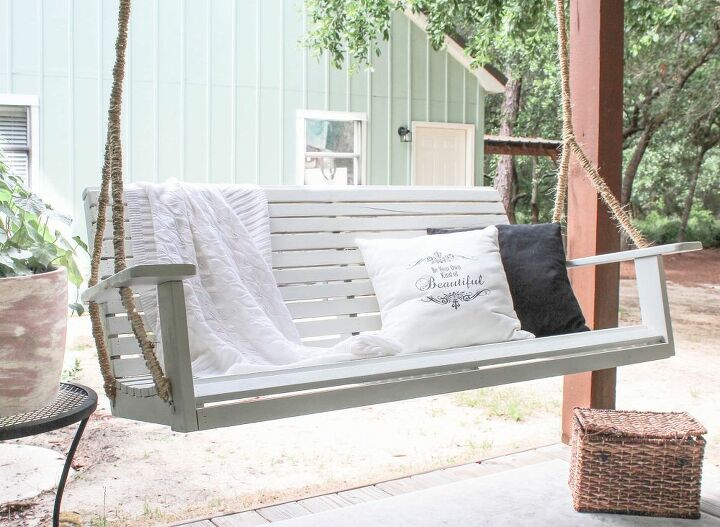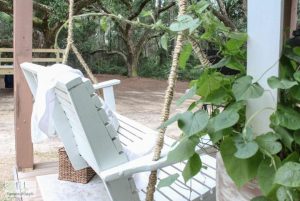 source:hometalk.com by Lindsey