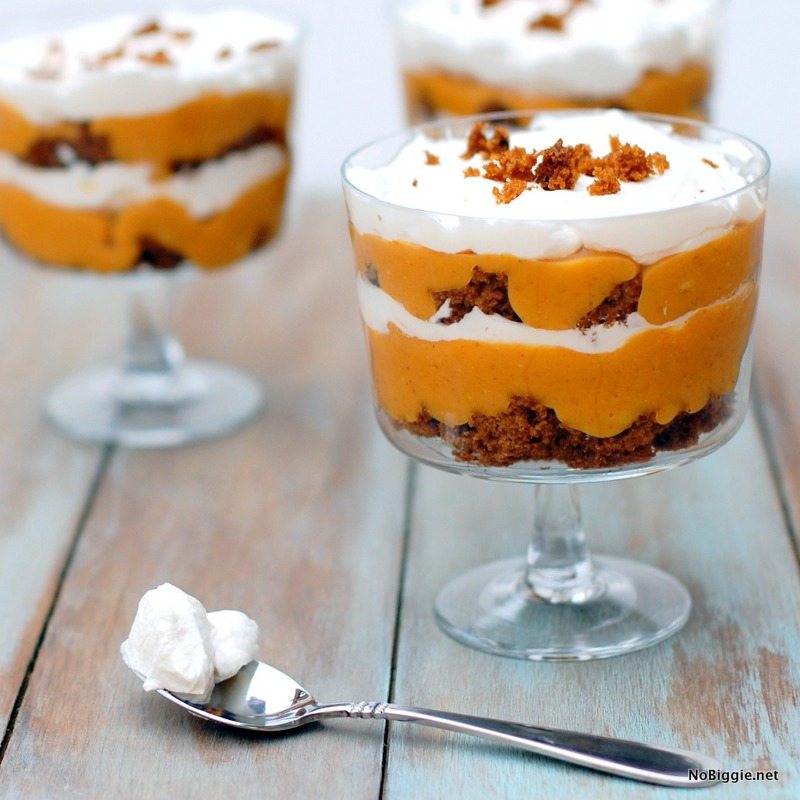 Fall is the season for all things pumpkin and gingerbread, so why not combine the two flavors for the ultimate fall dessert? Moist and spicy gingerbread is cubed and layered with pumpkin pudding and topped with fresh whipped cream. It's a dessert that's full of warm spice and just enough sweetness, and is pretty enough for a party.
If you own a trifle dish, then you'll have a beautiful centerpiece—but don't worry if you don't own the titular serving dish. Trifles are also lovely stacked into all sorts of glasses and jars for a single-serving dessert. Just make sure that whatever you use is clear so that you can see the layers.
The gingerbread recipe is based on King Arthur Flour's recipe, but you can use your favorite recipe, a boxed mix or a pre-made bakery gingerbread. Dark and spicy work best, since the pudding and whipped cream lighten things up. You'll have a few squares left over to have with tea the next morning.
Please continue to Next Page (>) for the full list of ingredients and complete cooking instructions.
Source : thespruce.com