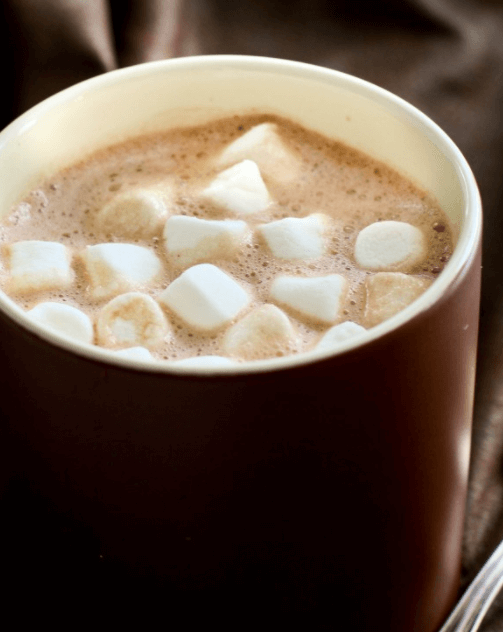 Drop everything and make this BEST HOMEMADE HOT COCOA.
Did ya catch that fabulous trick in there?  Add the marshmallows right to the pan when cooking. (Then I added more to my cup.  That's how I roll.)
It creates this amazingly rich and frothy cocoa… the texture is like velvet!
I have another secret weapon when making the best homemade hot cocoa… I use the best quality cocoa I can. Sometimes this means a darker cocoa, and this is a good thing. All the sweetness of the marshmallows really cuts into any bitterness and just leaves you with a perfect cup!
This is quite possibly the perfect fall afternoon snack.  And Thanksgiving Day snack.  And Christmas Day snack.
Let's just say its a Great Snack shall we?
"Melted marshmallows provide the frothy texture that you'll savor in this sweet and speedy warm beverage. They're also what makes this hot chocolate different from (and better than) the instant kind you make from a store-bought mix. Chocolaty and comforting, it's our daughter's favorite."
Please continue to Next Page (>) for the full list of ingredients and complete cooking instructions.