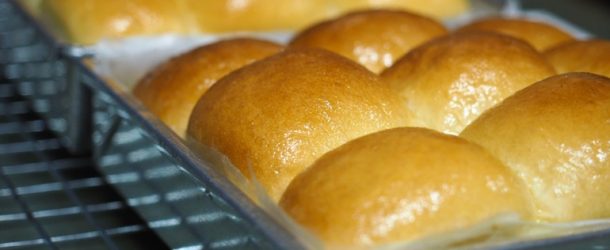 This Recipe Will Make You Sing Its Praises
Yes, you heard me right! That is 2 cents, as in $0.02! And no, I'm not trying to pull your leg. These dinner rolls really are that inexpensive, and most definitely as delicious or even better than the ones you're used to picking up from the nearby deli. Hold on now, I can hear you mumbling… "How is that even possible", you ask! I'll tell you how; just use this recipe! You'll be amazed.
I have been baking my own bread and rolls for years now. When I was young, my Mom used to bake every Saturday. She literally spent the whole day making all kinds of bread, cinnamon rolls and delicious pies. Then she would freeze them and we didn't have to buy a single loaf of bread for a whole week. Of course this was a great way to save money, but the fact is, homemade bread was just so much more delicious than what they had at the store!
These days when food seems to get more and more expensive all the time, I'm always looking for ways to save money when it comes to dinner.
Baking the dinner rolls myself is a great example of how you can save a lot of money, with very little effort! You can use this recipe for so much more than just dinner rolls. How cool would it be to say you've made your own hot dog buns! Or if you're feeling really lazy, just make the dough and throw it into a loaf pan, for a nice, homemade bread loaf.
To Find Out All The Delicious Ingredients And The Step By Step Directions To Follow, Please Head On Over To The Next Page.