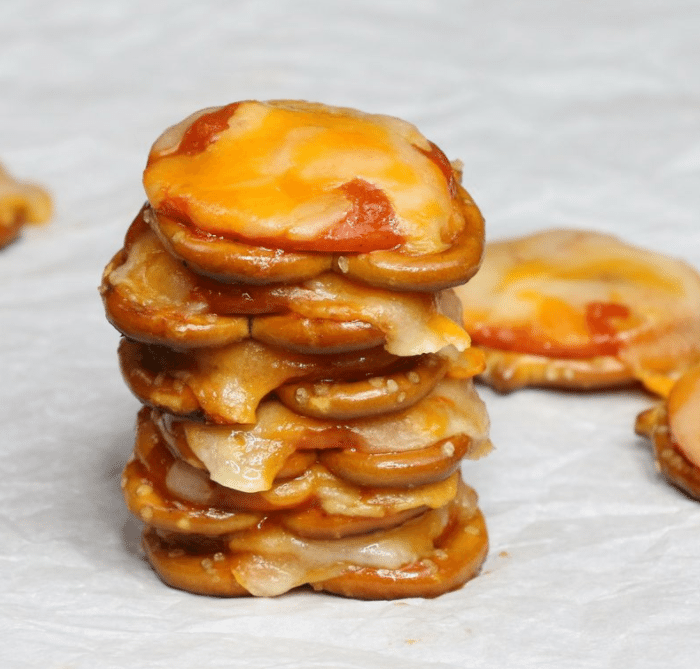 Pizza Pretzels may have been invented by Little Caesars, but I wanted to make something that's bite size and fun.
These pizza pretzel appetizers only require 4 ingredients: pretzels, pepperoni slices, pizza sauce and grated cheese.
Making them couldn't be easier. Start by lining a baking sheet with parchment paper and arrange pretzels on top:
Then you add one slice of pepperoni on top of each pretzel. Use standard size pepperoni for regular pretzels and large pepperoni for large pretzels. If you want a vegetarian version, simply substitute vegetarian pepperoni like this.
Next comes the pizza sauce. You can use marinara sauce in a pinch as well.
And last but not least on goes the shredded cheese. You can use mozzarella, cheddar, jack, parmesan or your favorite.
Please continue to Next Page (>) for the full list of ingredients and complete cooking instructions.