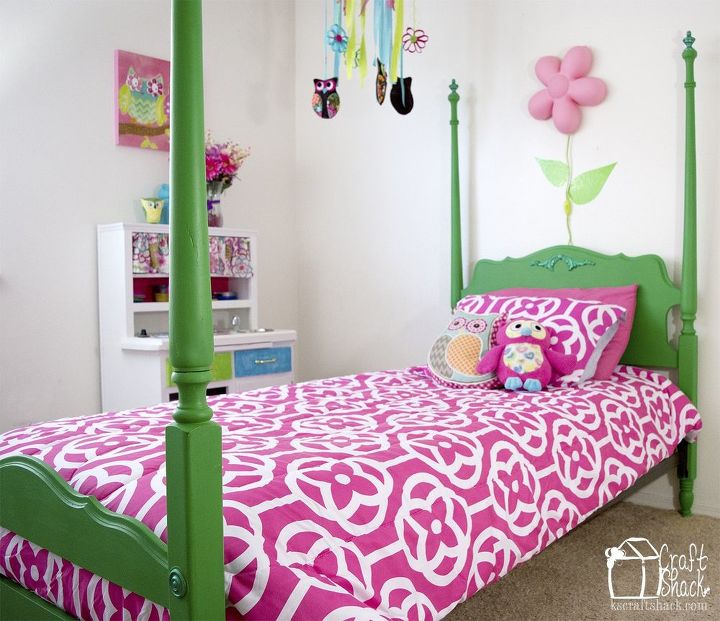 A year ago we found an old French Provincial style bedroom set at a yardsale. A twin bed, a corner vanity, and a small desk. They were asking a fraction of the price we thought it should be, so of course we took it home! I figured the cute little set would be perfect for my youngest daughters room when she was ready to move out of the crib.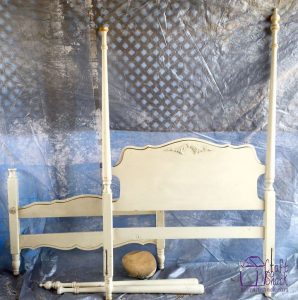 After thinking about it for a whole year, I decided I wanted to go bold. I got more than a few raised eyebrows when I told people I wanted to paint a bed BRIGHT GREEN. I don't blame them. I would have been one of them a few years ago. The bed was in rough shape, it definitely needed some help.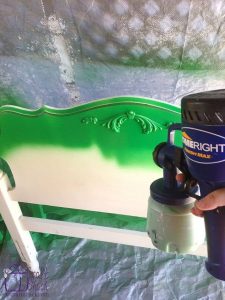 After cleaning, sanding, and filling, I pulled out my 
Finish Max sprayer
 and my Decoart Chalky Finish Paint (In 
"Fortune"
) and I really did paint the bed bright green. (affiliate links)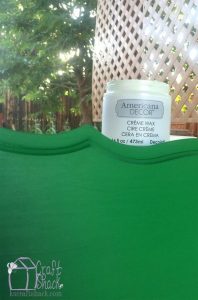 I sealed the chalk paint finish with clear wax. Look how fun! My bright green bed matches my garden!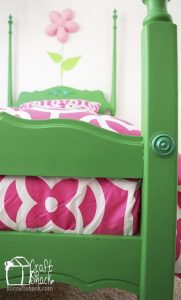 We put it together, and set it up in my daughters room. She loves it so much that she spent hours and hours playing on it that first day. Her approval was all I needed!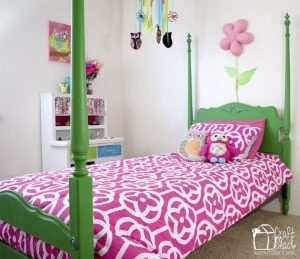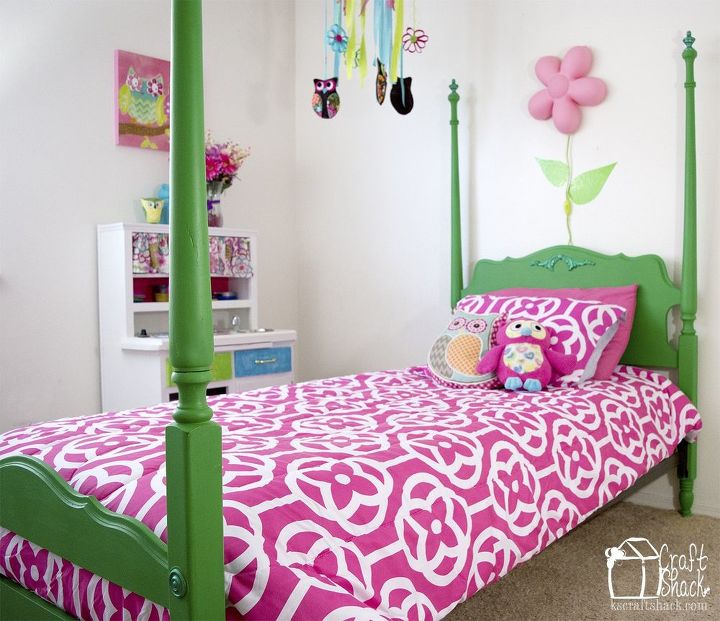 I don't get very many raised eyebrows about the bright green bed anymore. Now I can show them how fun it actually turned out!
You can see a complete supply list, and some additional sources (like where I got the super cute flower lamp) by clicking through to the blog link below.