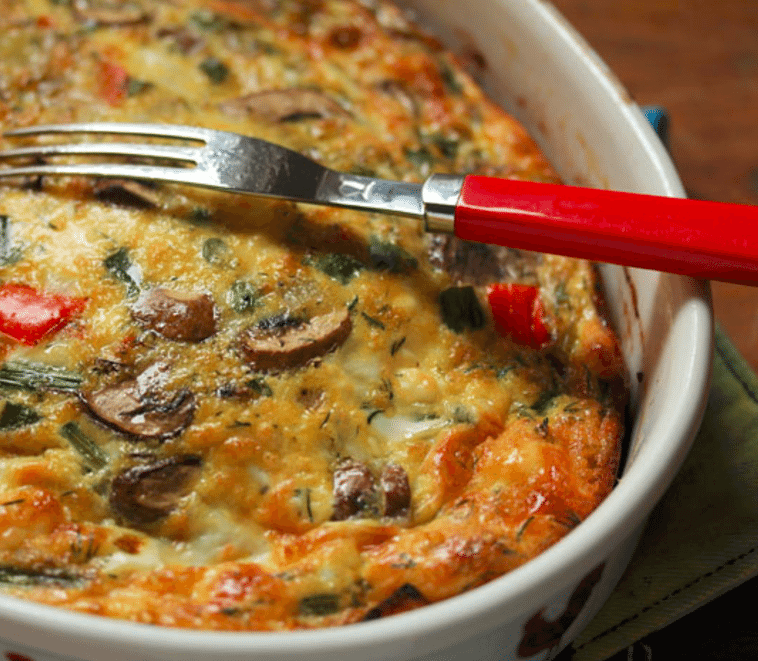 Really, you'd be hard-pressed to come up with a combination of vegetables and cheese that I wouldn't love in an eggy breakfast casserole. However, there are some combos I love more than others, and asparagus and mushroom tops that list. Now that it's asparagus season here in New England, I'm sticking bits of spears everywhere.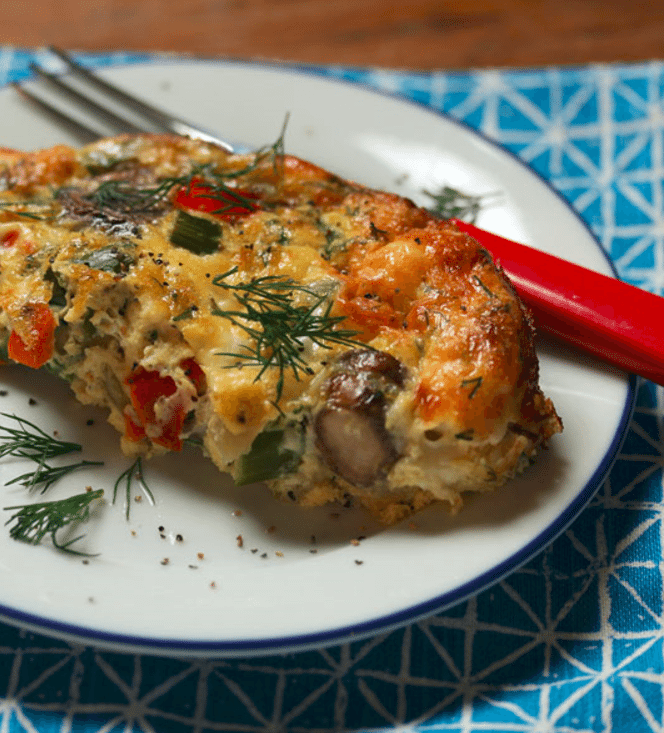 This casserole mixes earthy vegetables with fresh dill, and some soft goat cheese. I know goat cheese isn't to everyone's taste, so feel free to substitute feta (sharper) or mozzarella (milder), whatever you prefer. Or use two cheeses together. Egg casseroles are forgiving, so your asparagus might become broccoli or zucchini, depending on what's in season where you live. Make an egg and cheese casserole on Sunday, and portion it out for quick and easy weekday breakfasts, or serve it for weekend brunch. Always a hit!
Please continue to Next Page (>) for the full list of ingredients and complete cooking instructions.