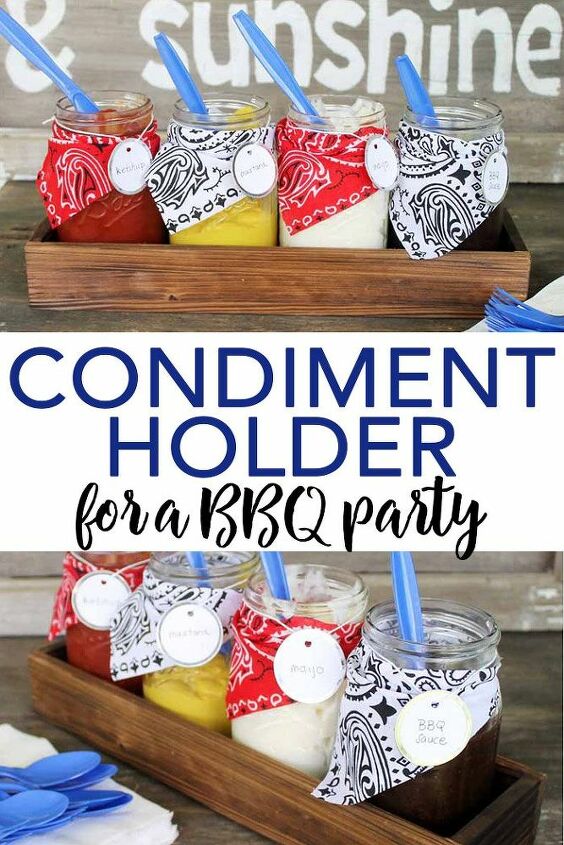 Add this adorable condiment holder to your buffet table in just minutes. You just need a few supplies and the step-by- step instructions below. Backyard BBQ party ideas do not get much easier than this one, and your table will look great!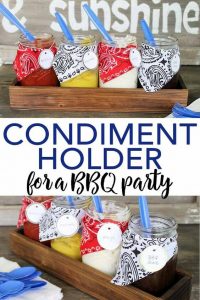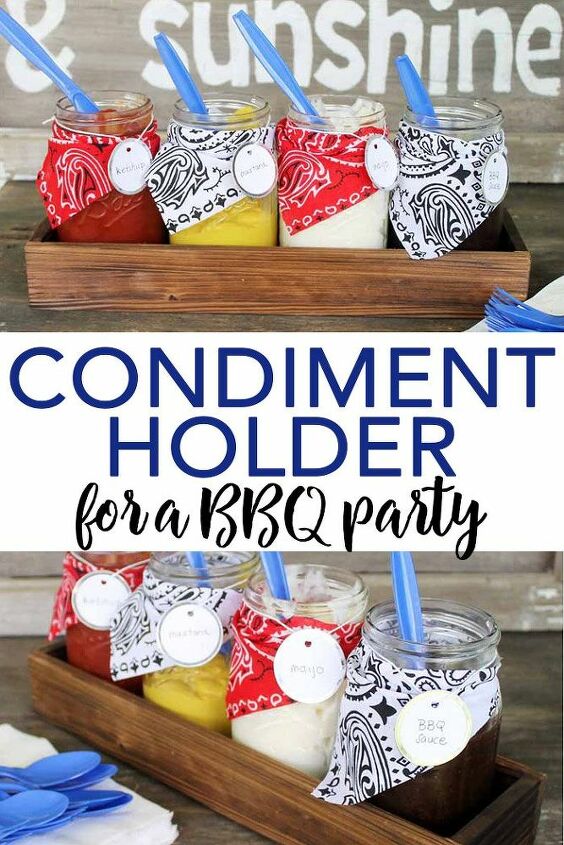 Supplies for these backyard BBQ party ideas:
Mason Jars (4 pint-sized jars)
Bandanas (in the colors of your choice)
Rectangle Wood Container (the one I used is no longer sold but needs to fit 4 mason jars)
Marker
Metal Rimmed White Tags
Hot Glue and Glue Gun
Scissors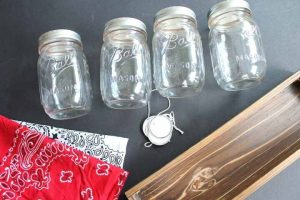 Start by cutting your bandanas into pieces. I cut each into four pieces then trimmed off the edges. Then cut those four squares into triangles. Just be sure that the long edge will wrap around the top of your mason jar before cutting. CLICK HERE for details.
Then add the cut triangles to the tops of your mason jars as shown below. Secure in place with hot glue. Mark your condiments with the metal wrapped tags. Write the contents of the jar on the tag with a marker before you tie around the neck.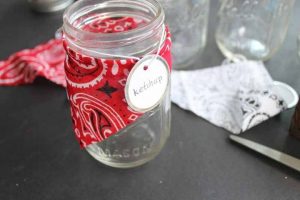 Place the jars inside a nice wood box as shown below. I am making these BBQ party ideas in a patriotic theme, but you can customize your own colors for any theme! Have fun!