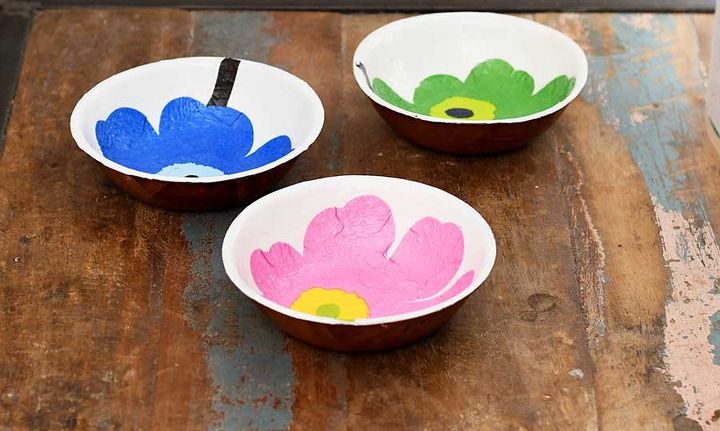 I couldn't resist these three little wooden bowls when I spotted them in my local thrift (charity) store. All three for £1 ($1.40).
They remind me of the wooden bowls that you sometimes get served a side salad in, in a family restaurant. I think they were very popular in the 90's.
One of my favourite upcycles is to give things a Marimekko makeover like I did with my gorgeous tin cans (see them here).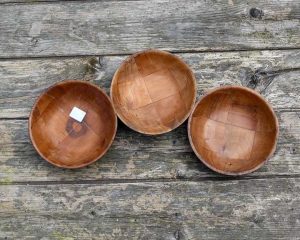 The first thing I did was clean up the wood with a mixture of 50/50 vinegar and oil.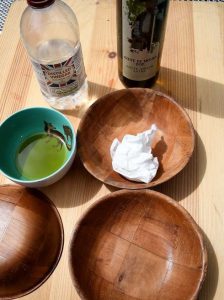 Marimekko is a Finnish design company famous its bold colourful prints. One of it's most famous designs is call Unikko and is of a poppy. Even though the design is over 50 years old, it's still very popular and comes in many colourways.
I love to buy Marimekko paper napkins and use them in my crafts this time I used 3 Unikko ones in different colours.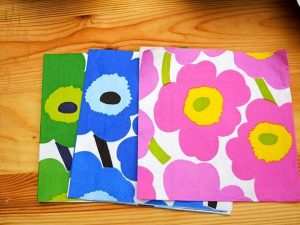 You can often pick up these napkins on eBay and buy them individually for decoupage, just search for Marimekko paper napkins.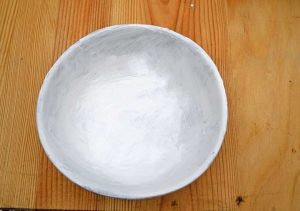 The first thing I did was paint the inside of each bowl white.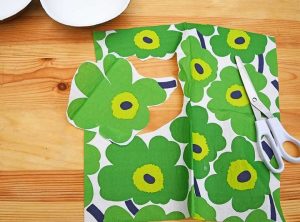 Marimekko paper napkins are 3 ply. You only need the top printed ply so carefully separate out the paper napkins. Then cut out one of the poppies.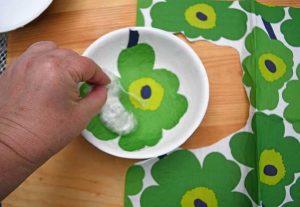 Using a decoupage glue such as dishwasher Mod Podge stick the paper flower to the bottom of the bowl. Then use a screwed up ball of clingfilm (saran wrap) to press down the flower.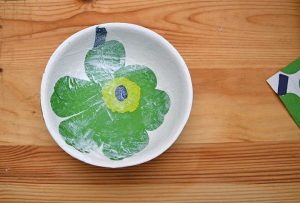 Once dry cover the whole of the inside of the bowl with the decoupage glue to create a protective varnish. Make sure you leave the glue sealant enough time to cure and seal.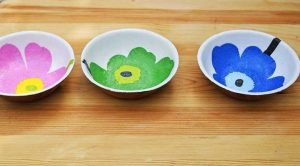 I love how the bowls have turned out. As I mentioned the Marimekko Unikko poppy design comes in many different colourways.
So I'm on the lookout for more wooden bowls to decoupage. It shouldn't take long to find some as they are a very popular side salad bowl.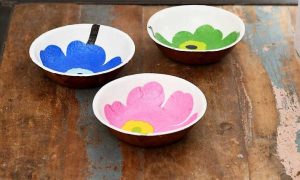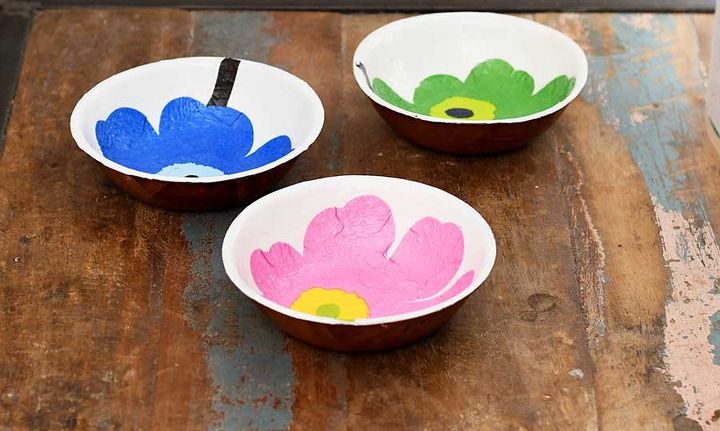 If you want to see more photos and decoupage tips then visit the blog post.