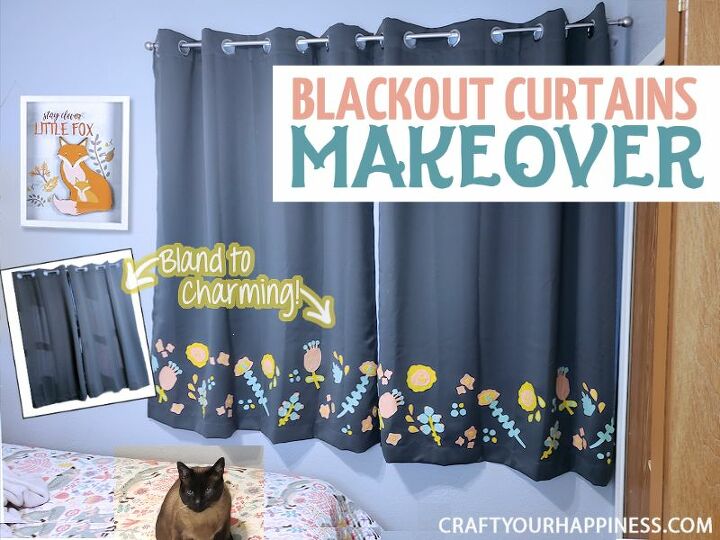 As someone who needs my room to be PITCH BLACK when I sleep I've always used blackout or room darkening curtains. They are fairly inexpensive but PLAIN. This post shows how I easily added a little felt to make them match my bedding. Simple and inexpensive! This can be done on any heavier plain fabric curtains.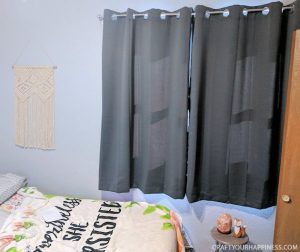 These were my blackout curtains in my current room. Pretty bleh….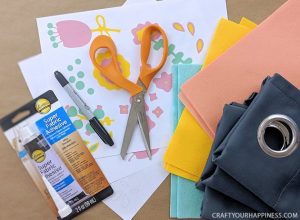 All that is needed is some felt, fabric glue and a pattern of choice! We have a free pattern download if you want to use ours.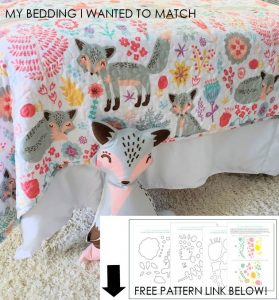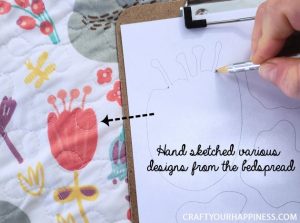 Because I wanted to make my curtains match my bedspread I drew some of the simple flower patterns on my bedding to use as a template. You can use any pattern or grab the one's I used on my site link provided in this post.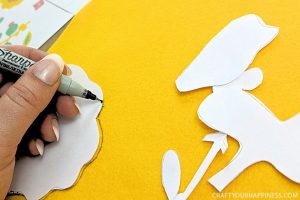 Trace your shapes on the felt colors of choice.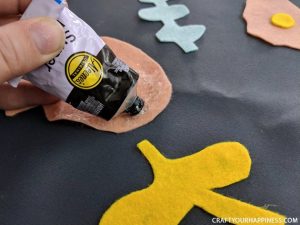 Lay out your shapes then glue them onto your curtain using fabric glue.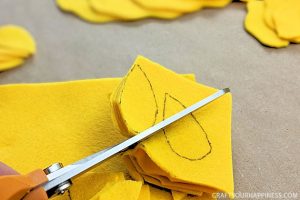 Cut out the shapes from the various felt pieces.