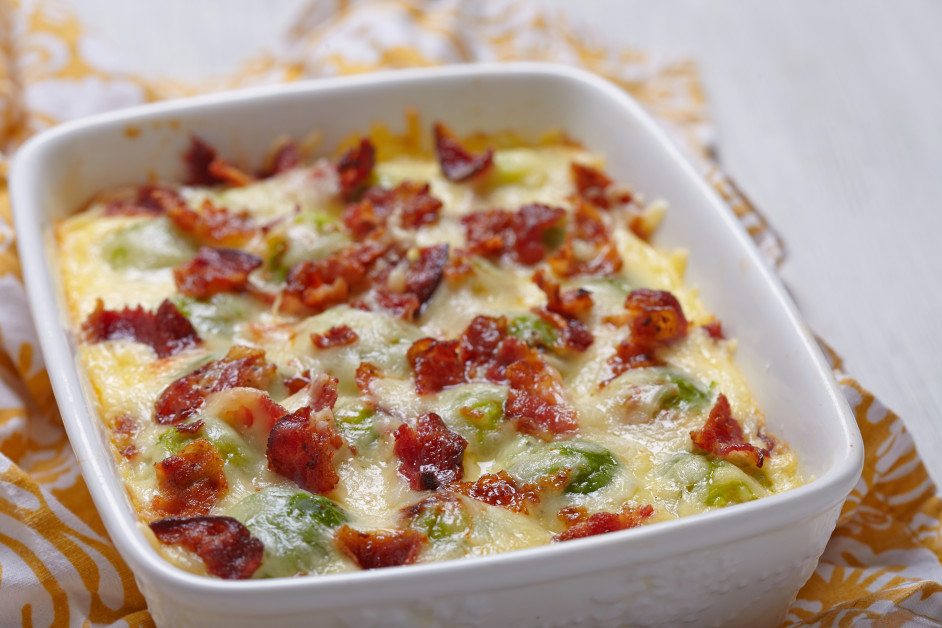 Brussel sprouts have an unfortunately bad rap, in large part (we think) due to people who don't yet know how to make them delicious.
When you boil these bad boys they get soggy and bland, but when you roast them they get perfectly crispy – it's magic.
With this dish, we decided to roast them to get some of that yummy crispness, then toss them together with bacon and cheese and create a creamy, cheesy casserole that blows us away every time.
Whether it's for a casual family dinner or for when we have friends over…everyone loves it and we love showcasing the sprouts!
Sometimes we want to cook something easy and quick and most of all delicious.
Yesterday I didn't know what to cook for lunch and I came up with this Cheesy Bacon Brussel Sprout Casserole which turned out to be a success!
USE THE BUTTON NEXT PAGE LINK BELOW (>) FOR THE RECIPE AND INGREDIENTS.