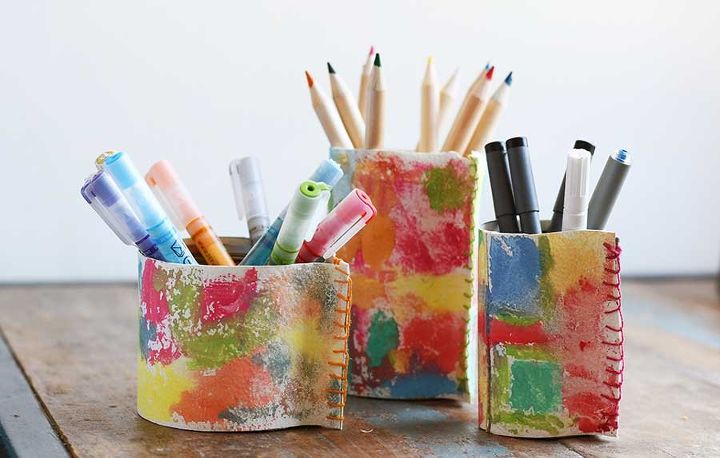 The other day I was having a clear out of my wardrobe when I came across a rather boring ugly old white faux leather handbag, I don't even remember having. Instead of throwing it out I decided to save it and use it for a fun upcycle. I was going to turn it into something bright and colourful for my desk.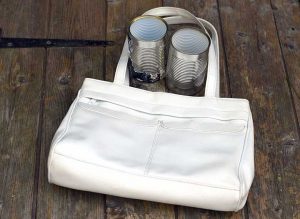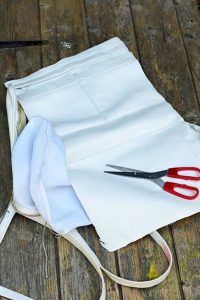 The first thing I did was cut open my handbag and remove the lining. I only needed the faux leather for this project. If you don't happen to have an old handbag. Try your local thrift shop you can normally pick a faux leather one up really really cheaply. Or you can easily by faux leather fabric online.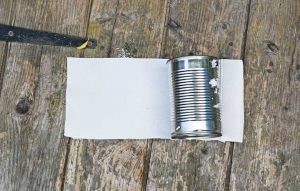 I then cut a piece of the faux leather so that it wrapped around the tin can with about 2 inches extra to spare.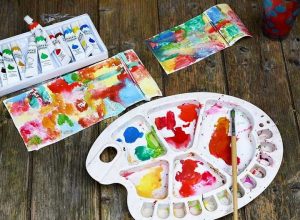 I just randomly painted multicolour splodges onto the faux leather. At first, it may seem that the fabric is repelling the paint, but if you just leave it and wait you will see that the paint will dry firmly onto the faux leather.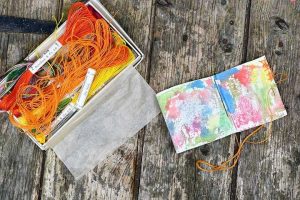 Once dry I then stitched both ends of the faux fabric together to form a sleave. I used brightly coloured embroidery thread. The needle slid through the fabric very easily. I used a blanket stitch. If you are not familiar with blanket stitch there is a diagram on the blog showing more details. (link at the end)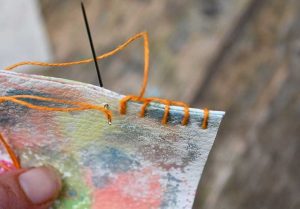 Blanket stitch is a very simple stitch to learn and use even for those that don't sew.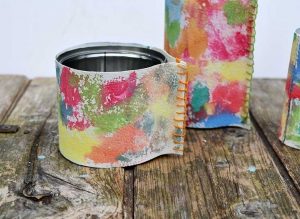 All that was left to do was to slip the leather cover over the tin cans to finish off the pots.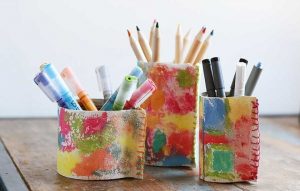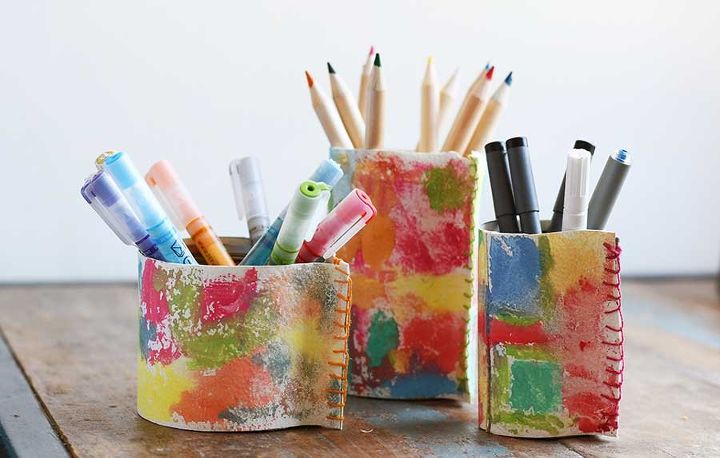 I used my pots as colourful pen pots on my desk.