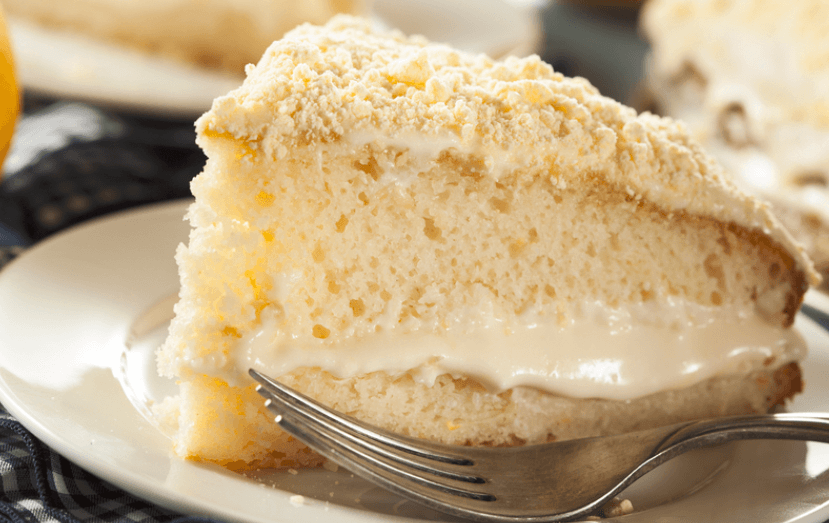 I was expecting a few friends over one morning for a little coffee and conversation. I wanted to serve a coffee cake, but also something light and creamy, and that's when I stumbled upon this perfect crumble cake that would do just the trick. It's impossible to go wrong with a trifecta of sweetened cream cheese, crumbly topping, and moist, chewy cake. It's easy to make the cake from scratch, but we chose to take a little shortcut and use a pre-made cake mix.
Everyone loved the refreshing combination of sweet cream cheese infused with citrusy lemon. Other than this informal gathering between friends, I also like to make this cake for a special occasion or holiday (or Mondays to combat those beginning of the week blues). Really, no special occasion is needed to whip up a delicious treat. After sharing with family and friends, any leftover slices taste even better as a late night snack!
INGREDIENTS :
1 (15 oz) box lemon cake mix
1 cup water
3 large eggs
1/2 cup vegetable oil
2 tablespoons lemon zest
To Find Out All The Delicious Ingredients And The Step By Step Directions To Follow, Please Head On Over To The Next Page.