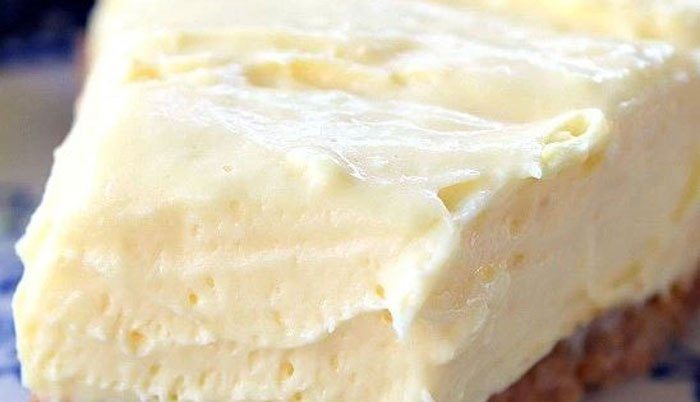 CREAM CHEESE LEMONADE PIE
On a hot summer day this cream cheese lemonade pie is just what is needed. This pie is creamy, tart and full of lemony flavor. This is definitely a refreshing, super delicious, creamy dessert. My co-worker, Dawn, gave me some awesome lemon recipes last week and I am loving these tasty lemon desserts. Sharing recipes from my friends is a lot of fun. I love seeing and hearing about my friend's favorite recipes that they have grown up loving. I'm looking forward to more of Dawn's family's recipes.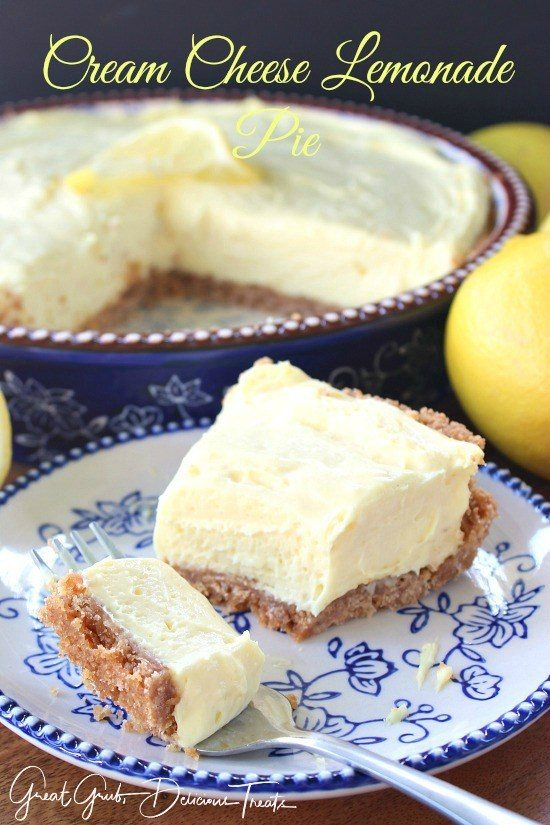 I was telling my friend, Arnetta, who works at the bank, about this pie the other day and now I will be delivering one of these tasty pies to her in the morning. She always talks about my blog to all the tellers that help me, every time I go in to the bank. I love her for doing that and sharing my website with her co-workers. So what better way to thank her then by sharing this delicious cream cheese lemonade pie in return.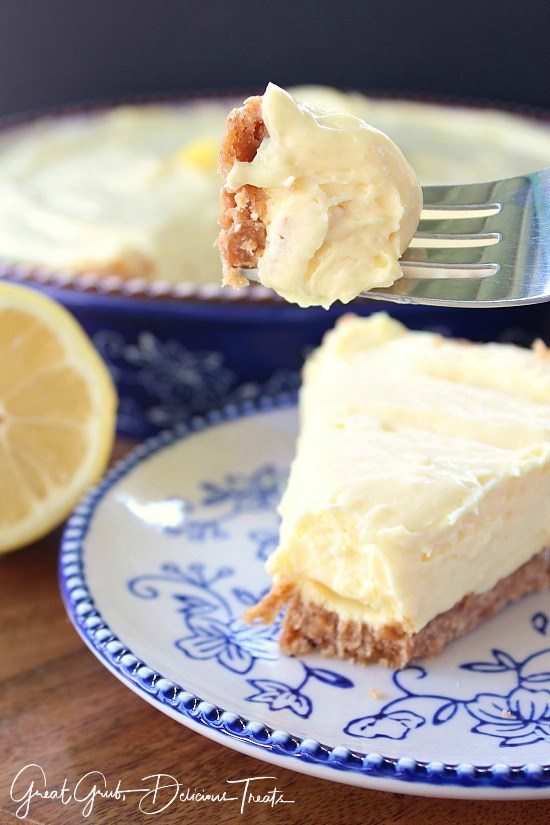 SO DELICIOUS AND CREAMY
As you can see, this pie is super creamy. You can taste the lemonade and the tartness of this delicious pie with each bite. So refreshing, so delicious and so amazing!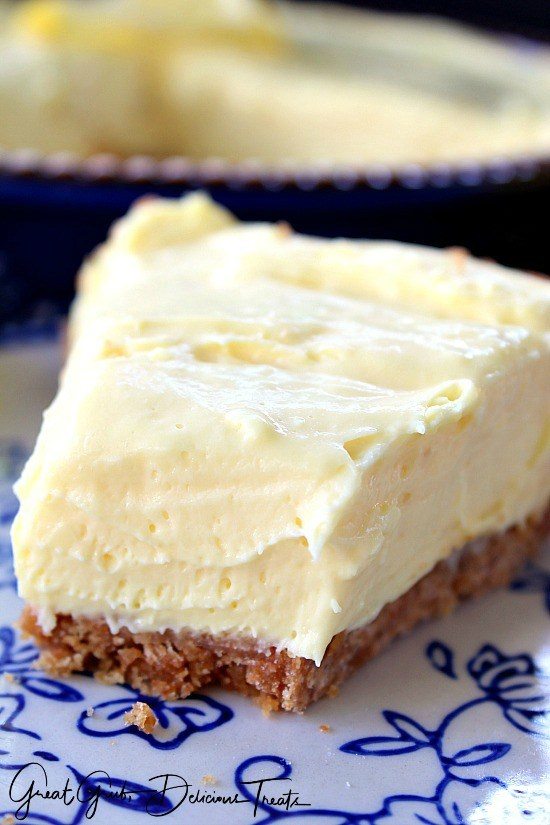 I've been on a lemon kick lately, as you all can tell, and I hope you are enjoying all these lemon recipes that have recently been shared. There's just something about delicious lemon desserts. You can never have enough delicious, tart, lemony goodness.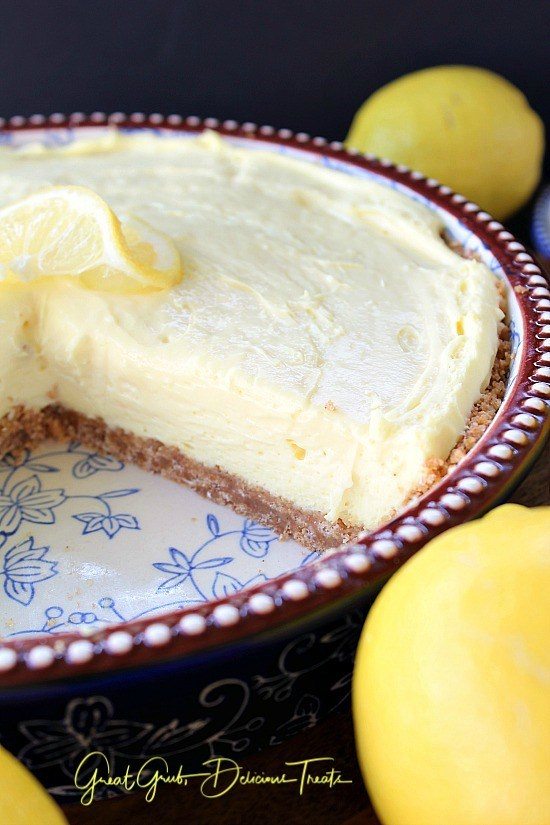 Go ahead and give this a try. Just remember, this lemonade pie on a hot summer day is super satisfying.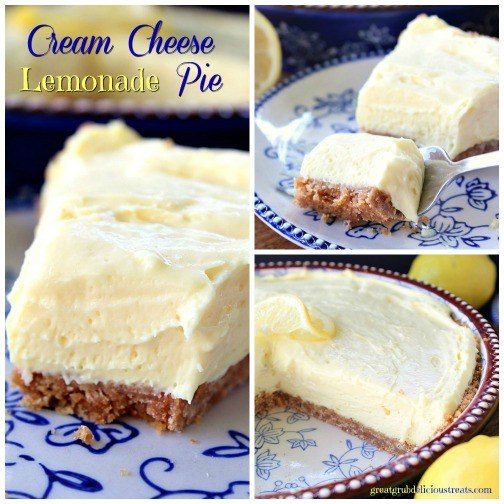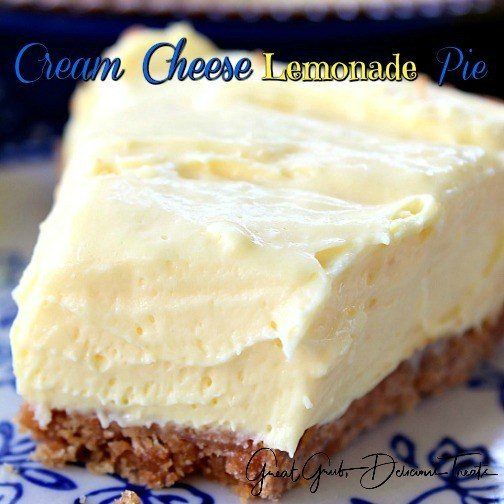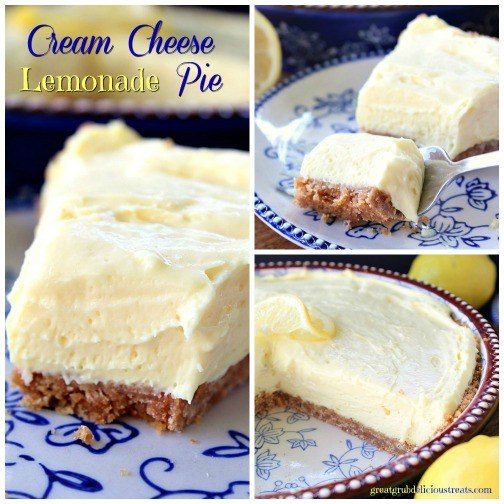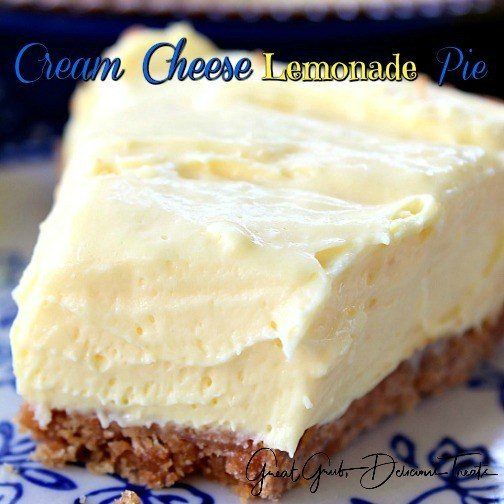 USE THE BUTTON NEXT PAGE LINK  ( > ) BELOW FOR THE INGREDIENTS AND  INSTRUCTIONS …