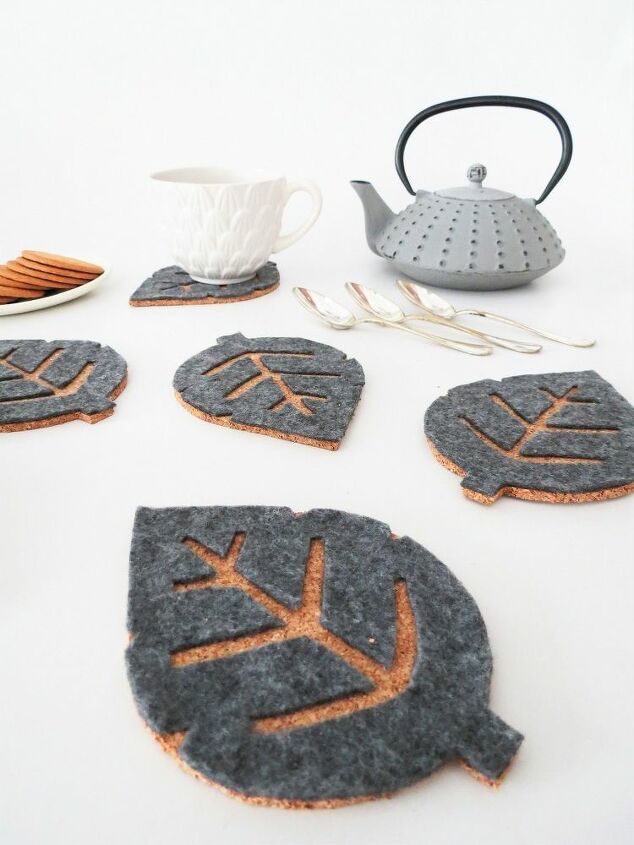 I love the beginning of fall. You can start enjoying all the those typical winter things like, snuggling under a throw to watch TV, wearing boots and chunky sweaters or enjoying a warm drink at any moment of the day.
Regardless of whether you are a coffee lover or a tea addict, you will certainly enjoy these diy cork coasters for your hot drinks (and extra bonus, this is a 10 min DIY!)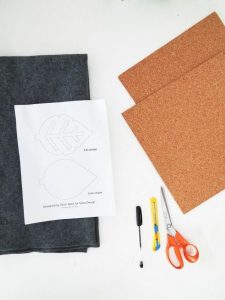 MATERIALS NEEDED
Cork Sheet or roll (4 mm thick)
Felt – I used a dark grey
Scissors
Cutter – X-ACTO knifes
A thin sharpie or pencil
Silicone glue
Free leaf printable –  DOWNLOAD HERE
1.Download the templates
2.Cut the pattern leaf for the cork .Draw as many leaves as you want coasters. Using the x-acto knife , cut the leaf shapes out of the cork.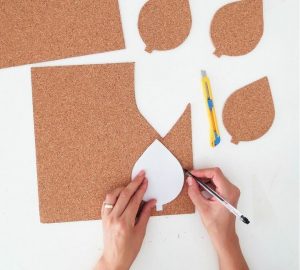 3.place the pattered leaf template on the felt and draw around the shape -m cut out the leaf shape.
4.Flip over the felt shape and glue the backing.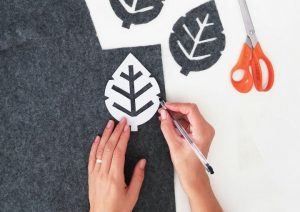 I placed the diy cork coasters under a heavy book to ensure they maintained flat whilst drying.
And your coasters are done.
These work great as mini trivets to keep your drinks warm, and can easily be grouped together for larger items – like tea pots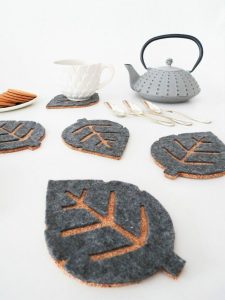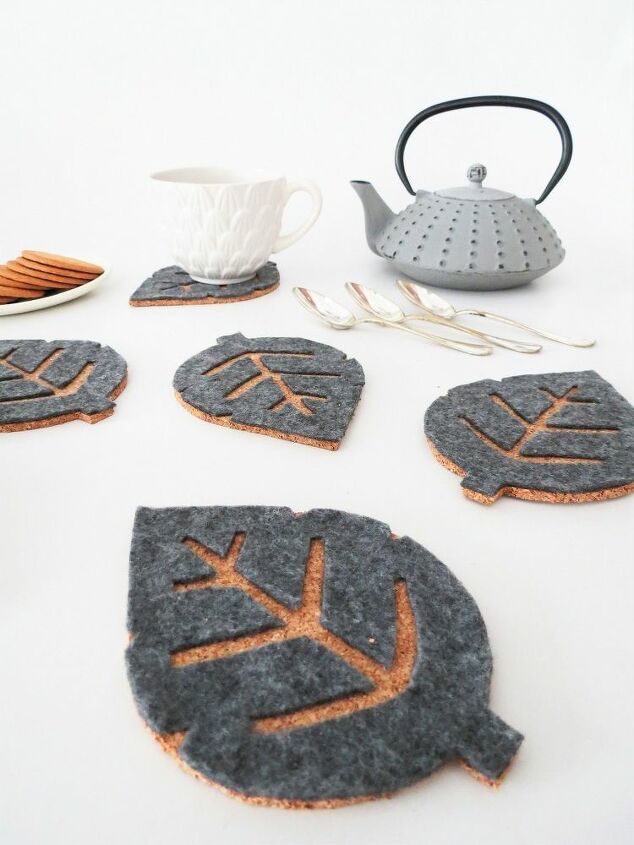 See how to make coasters from tart tins here .
Download the templates for this post below