How to finally get all those storage lids under control using an upcycled container.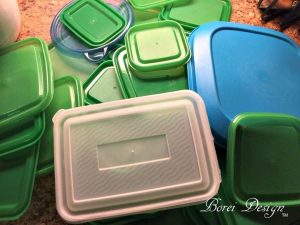 I don't know about you guys but I'm always losing and finding all those storage lids for food containers shoved here there and everywhere.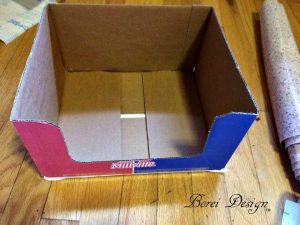 When I found this box I knew it would be perfect to tame the mess but who wants to keep clean lids in a dusty old box?
(Note: if you are unable to find a box with an opening you like, you can simply cut your own opening on the side of a square box using a box cutter)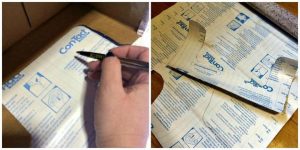 I found the solution laying at the bottom of my pantry, a roll of Contact paper (peel and stick shelf liner paper). Contact paper has a plastic coating that can be wiped clean. If you don't have on hand, you can pick it up in many different prints at most dollar stores for a mere dollar or two.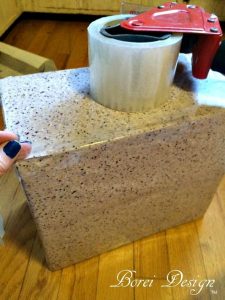 I covered the entire box (inside and out) and sealed each seam and corner with heavy duty box tape.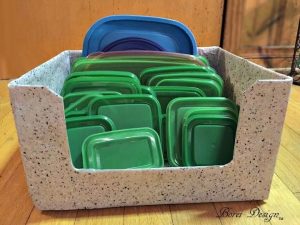 Now I can keep them all in once place and easily flip through them to find the one I need! Yaaaay! FINALLY!
For more easy, organization solutions be sure to check out the organization section on my blog using the link below and happy crafting! 🙂