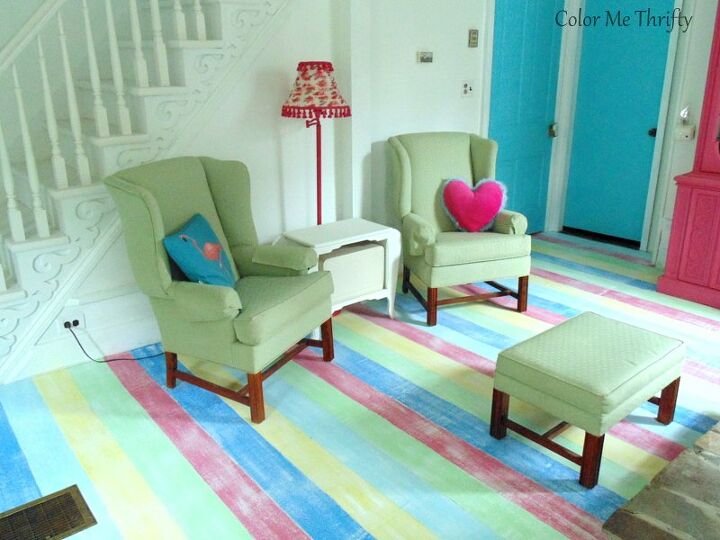 I am a girl who loves color, and after we removed some dark brown vinyl plank flooring from our living room I was so looking forward to lightening and brightening the old plywood floor that was underneath.
I already had everything I needed for this project so my cost for this makeover was nothing.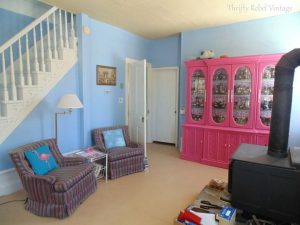 Here's what it looked like after we removed the brown vinyl plank.
To see more pics and info on this project please check out my DIY Living Room Floor Makeover post.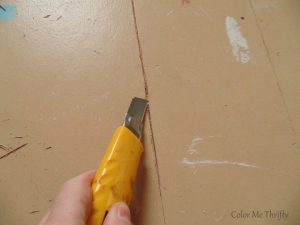 I cut my plywood floor to look like old wooden planks with a sharp xacto knife, following pencil lines that I drew on the floor with a ruler.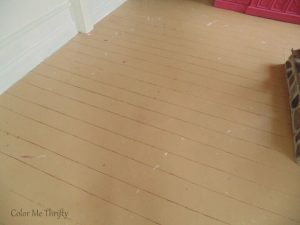 Here you can see what the plywood looks like after all the cutting.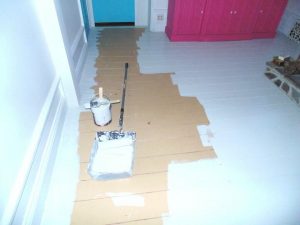 The I panted the whole floor with a ReStore white paint and primer combo.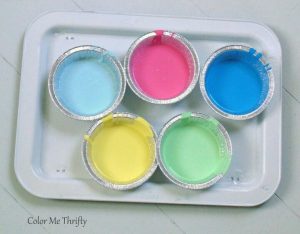 Here are the five colors I'm using on my floor.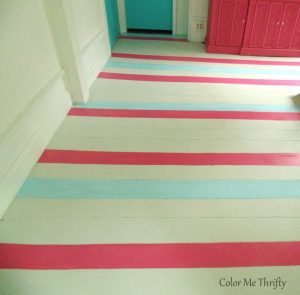 It's getting a colorful striped treatment.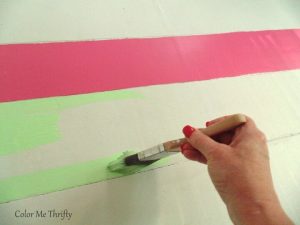 I just followed the cut lines with my 5 paint colors.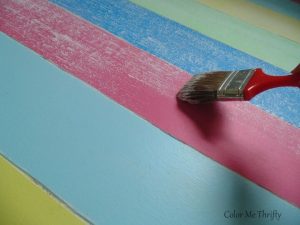 Once all my paint colors were done and dry the entire floor got a dry brushing treatment on top to tone down the brightness and to make them look aged.
And here's one view of my finished striped plywood floor.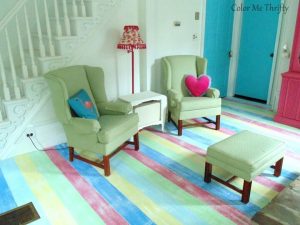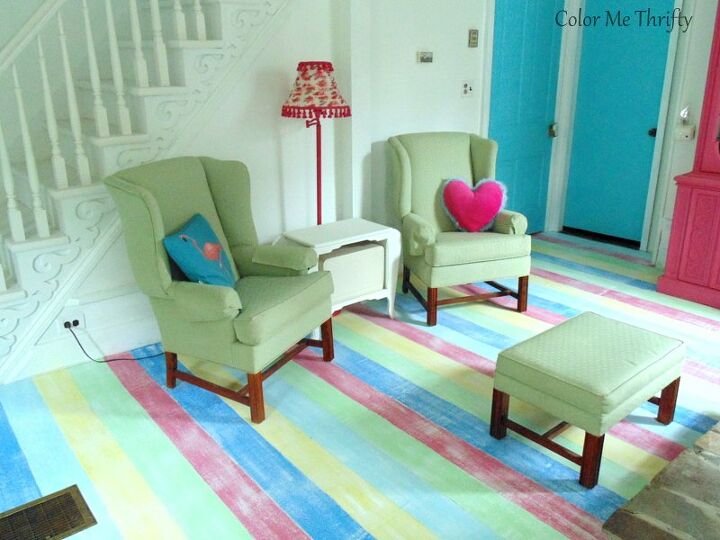 And here's another view.
I did my floor over several weekends, but it wasn't really that difficult. It just took some time and patience.
To finish it off I gave my floor two coats of a stays clear poly to protect it and so it doesn't yellow.
This was a big project, and there are many more pics and details for each stage of this plywood floor makeover in my DIY Living Room Floor Makeover post on my blog. Check it out!