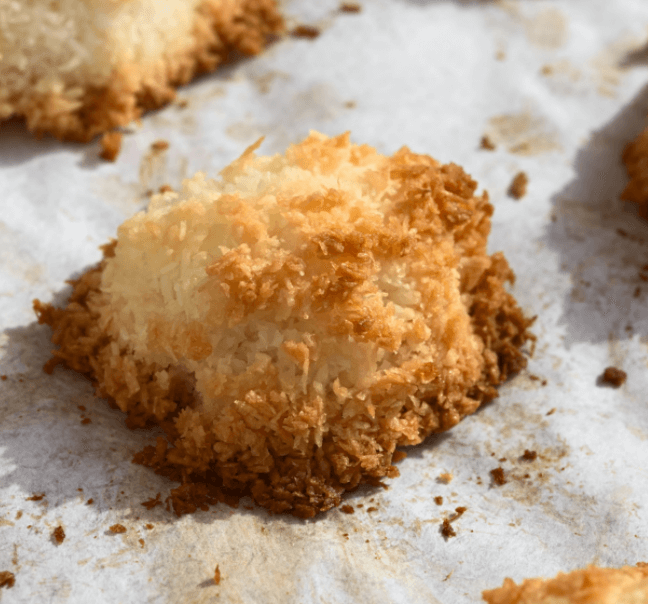 Macaroons (not to be confused with the French macaron) are a chewy, sweet coconut cookie that is sublimely simple and supremely scrumptious. We love them because they're easy-as-can-be to mix up and we keep coming back to them because they're just so good.
These sweet little things are made up of just four main ingredients (well, five if you count salt). There are recipes out there that call for granulated sugar but we find that sweetened condensed milk gives them the perfect chewy texture. It's just the texture you're looking for in a macaroon.
One thing we love about coconut macaroons is that they're naturally gluten-free, so they're a great option for your friends (or yourself) who might need to follow a special diet. Because you're not substituting any kind of flour here, they don't end up tasting like a consolation prize. They're amazing just the way they are and the way they were meant to be.
That being said, you can always dip the bottoms in melted chocolate if you're feeling so inclined. You just swirl the bottom in melted chocolate chips and let them chill in the refrigerator until the chocolate sets. We think they're lovely au naturale but a little extra chocolate in your life certainly never hurts.
Please continue to Next Page (>) for the full list of ingredients and complete cooking instructions.