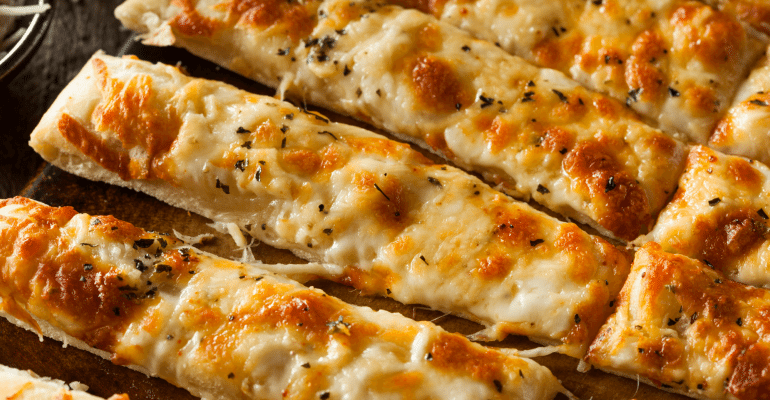 Back in my prime, I will be the first one to tell you, I never watched what I ate.
Well I did, I watched whatever I wanted to eat go directly into my mouth. Going to the bowling alley for a huge basket of waffle fries smothered in cheese, bacon, and sour cream for dinner was not something out of the ordinary back then.
Today, I wouldn't even dream of doing that. Just looking at a basket of fries like that I think I gain 10 pounds. The only issue is, I still love the way that food tastes! I was on a mission to get something that tasted similar to what I was used to, but a little bit healthier for the older, more aware person that I am.
I found this recipe for cauliflower cheese bread. Now, that's what I'm talking about! I was a bit worried about how it was going to turn out. There was no reason to be though. It was absolutely amazing…every last bite!
Even my kids gobbled this down. I guess if that's how I'm going to get them to eat their vegetables than so be it!
Cauliflower cheese bread is also the perfect appetizer to serve at dinner parties and social events. You may be surprised how many of your friends are watching their waistlines. My favorite thing about this is the fact that I can actually get my kids to eat it too! I don't tell them that there is chicken or rice in it, otherwise, I would have tons of leftovers! My family gobbles this "bread" up like the little turkeys that they are.
This bread is great when watching carbs.
This is the perfect alternative to traditional cheese bread because it's just as good!
Please continue to Next Page (>) for the full list of ingredients and complete cooking instructions.