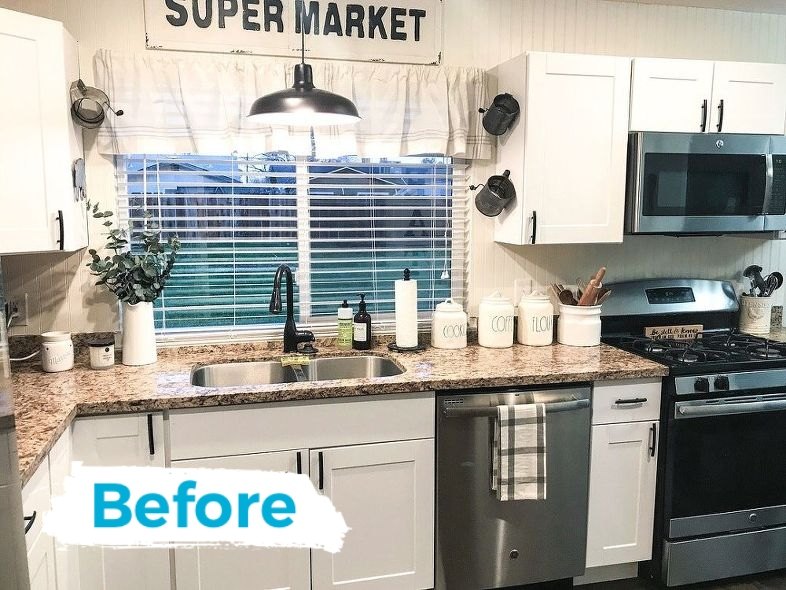 DIY Faux Brick backsplash from faux brick panels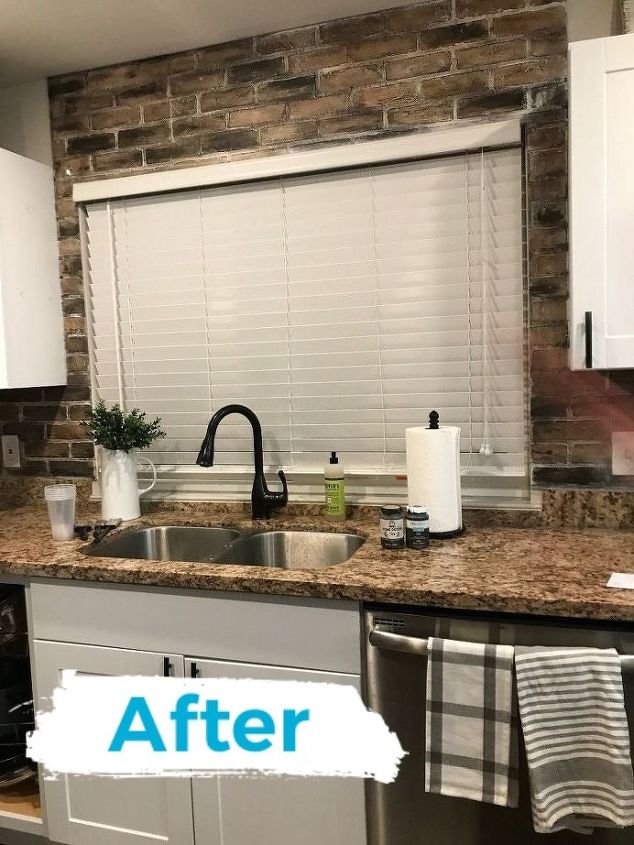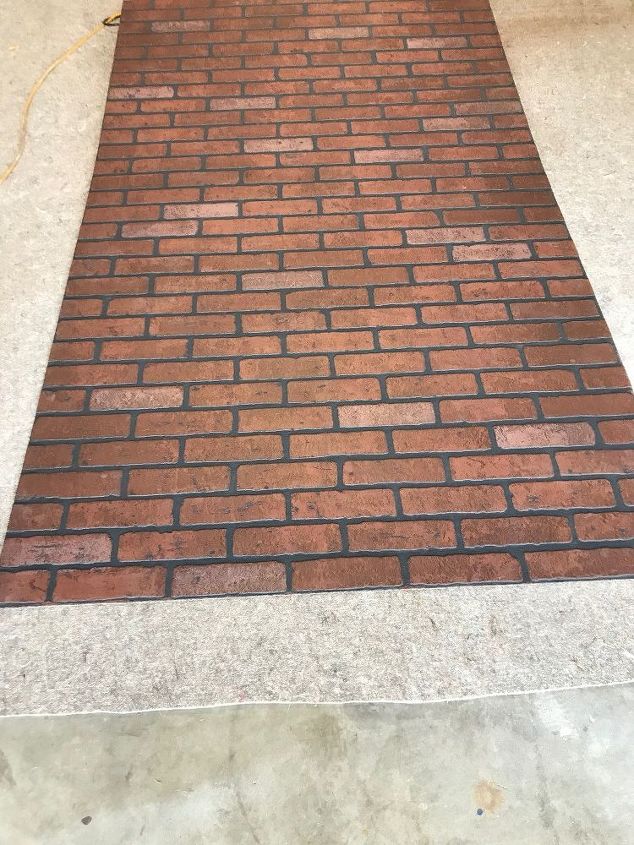 We used a 47.75-in x 7.98-ft Embossed Red Brick Hardboard Wall Panel from Lowe's. They are $29.98 and one is enough for a average kitchen.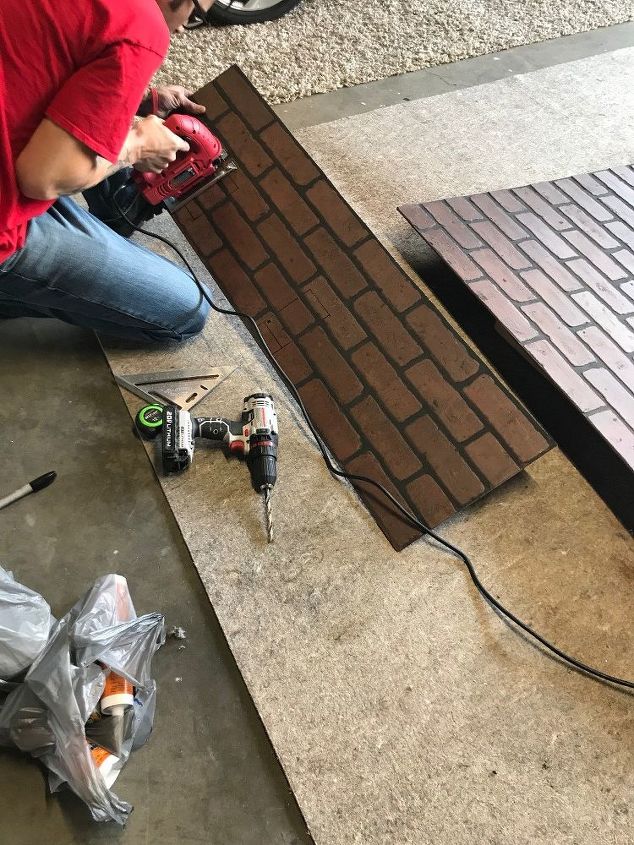 My husband measured and made cut outs for the outlets, using a jigsaw.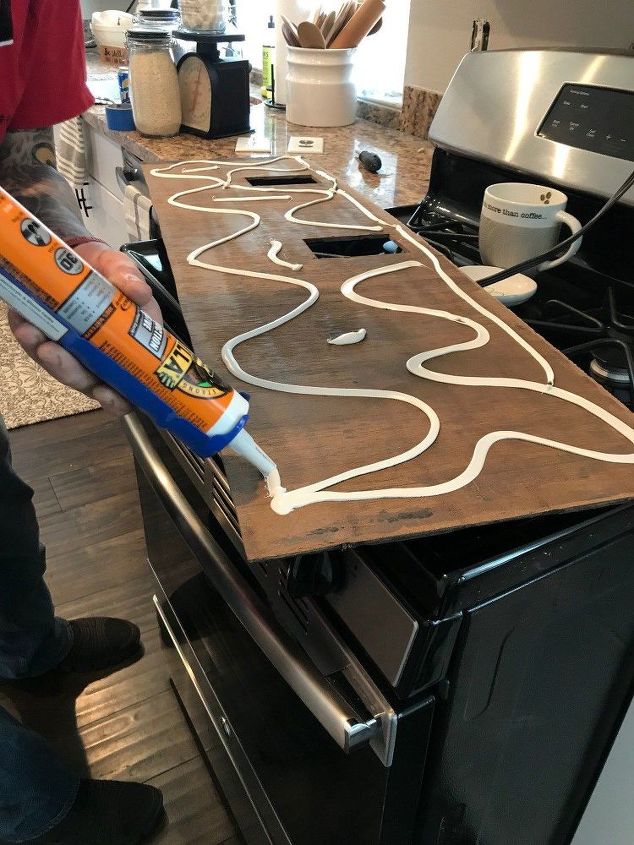 We used construction adhesive to apply to the panel. Apply the construction adhesive liberally to ensure it is secure. Use finishing nails to secure the ends.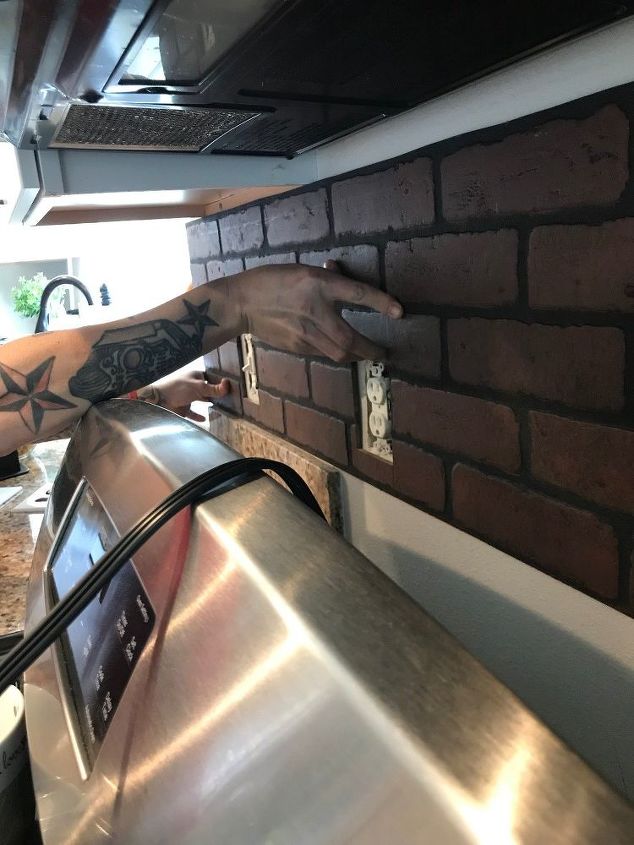 Put your cut panel into place.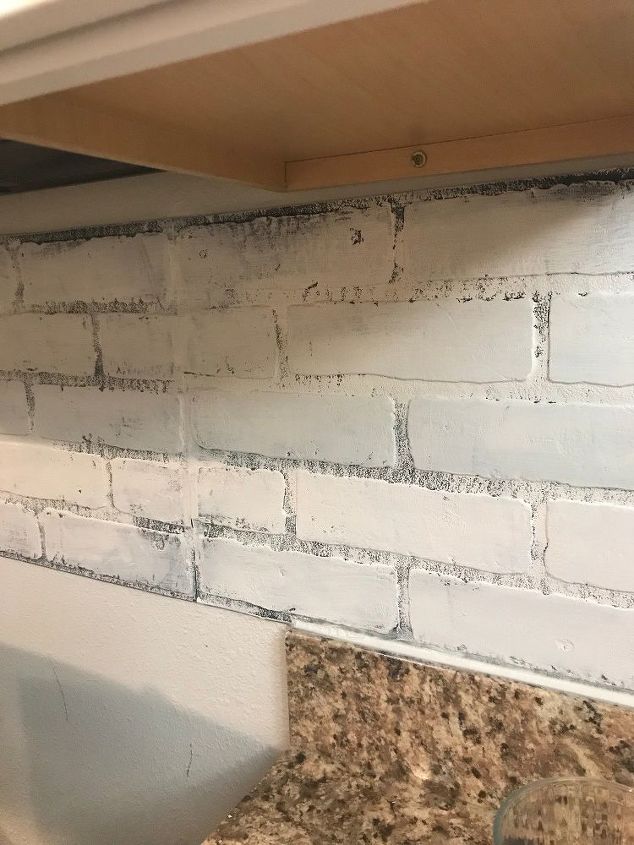 Click 'Next Page (>)' to keep reading and don't forget to SHARE with your Facebook friends