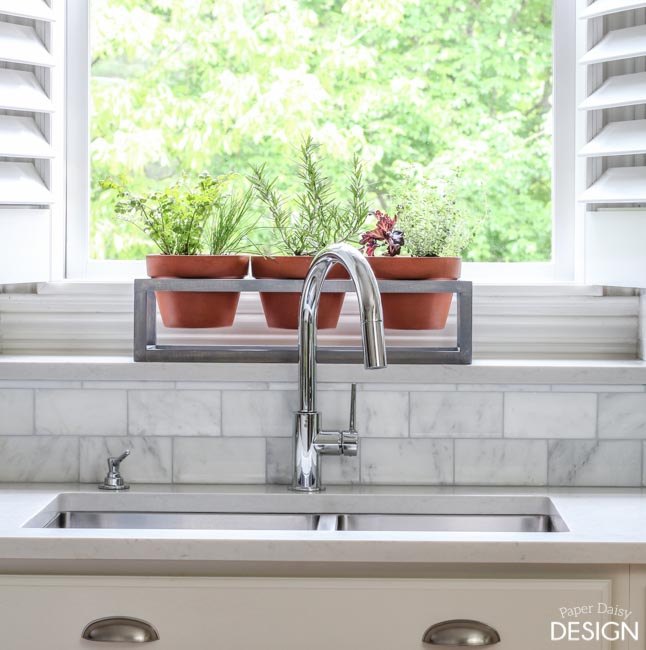 Want a cute and functional way to display plants on your windowsill or tabletop?
My friend said she wanted to grow herbs on her windowsill this spring. She recently renovated her kitchen and I wanted to make something special for her new beautiful space!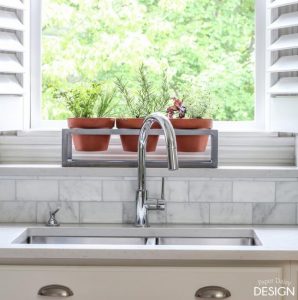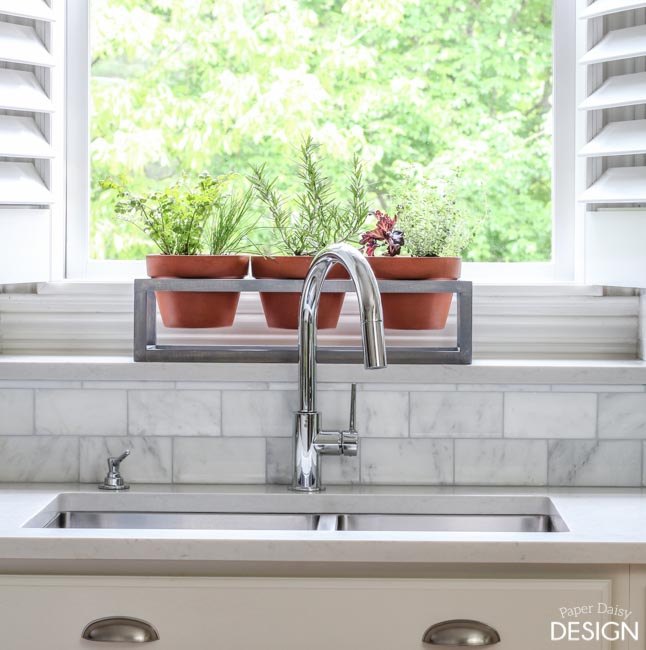 Don't have a windowsill big enough? This planter stand works great on a tabletop too!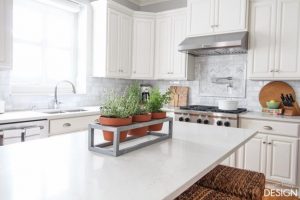 To build this planter you will need some very basic tools.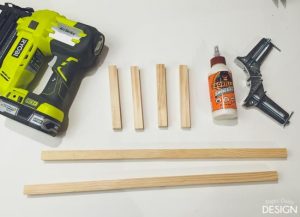 The right angle clamps are extremely helpful to hold the pieces square while you glue and nail.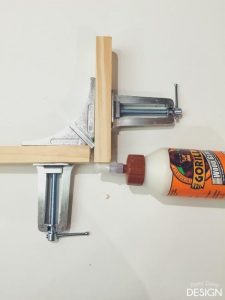 For added strength, be sure to use wood glue along with a nail in each corner.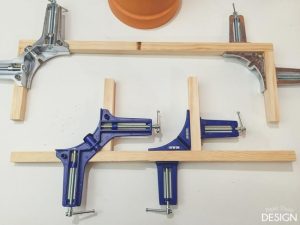 While it's not necessary to have 4 clamps it makes the whole process go faster. It is a super easy project to build. Most of the time that goes into this project is drying time.
For the rest of the details and cut sizes please visit the link below.