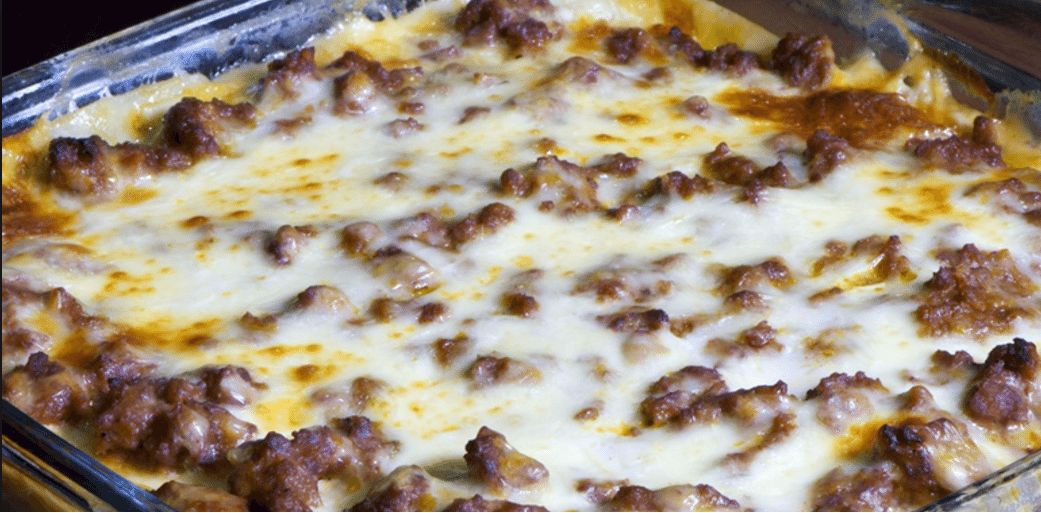 It doesn't get any easier than this! All you need is a few simple ingredients, a 13×9″ pan and about 40 minutes to get this incredible casserole hot and bubbly on your dinner table! We all know what it's like to come home to a group of hungry wolves. Or worse; to be a hungry wolf yourself! There's no time to slave away in the kitchen for hours when your tummy is screaming "Feed me!" My panic button-solution for those days is this stupendous, cheesy burrito casserole.
Not only is it quick and easy to make, but it's also incredibly delicious. When my kids are "hangry", all I have to do is tell them I'm making this, and they'll start behaving like angels. Ok, maybe not angels – but at least they'll calm down until dinner is ready!
This recipe is enough for 8 servings, depending on how hungry everyone is! I would definitely make a double batch just in case. You can freeze the leftovers, if there are any! Or you could add a layer of taco rice to make sure there's enough for second servings.
Please continue to Next Page (>) for the full list of ingredients and complete cooking instructions.