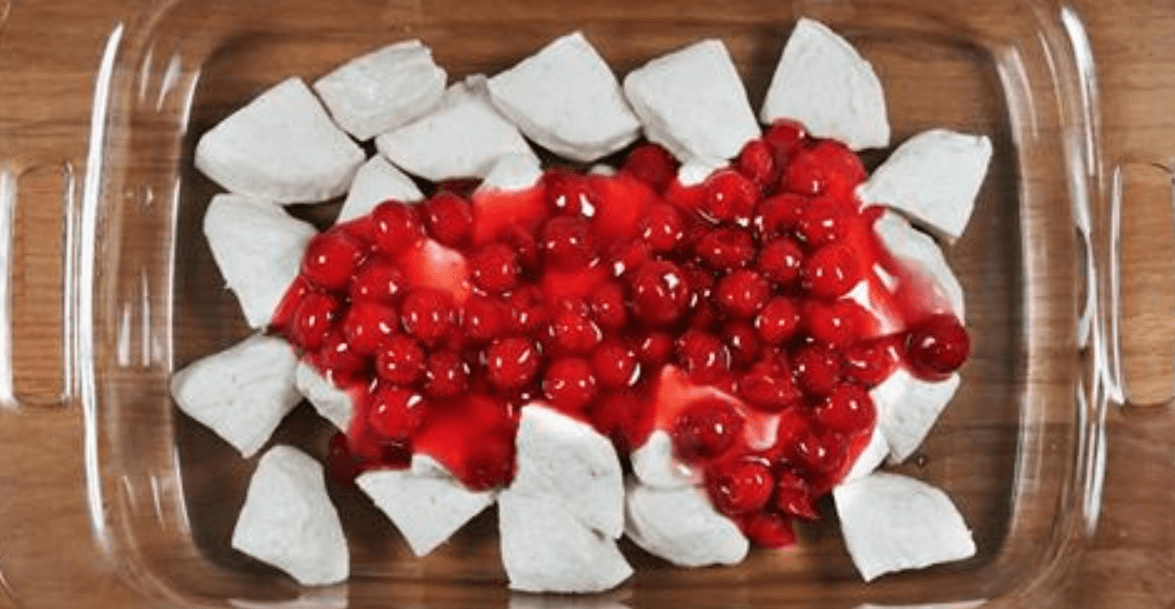 I love eating dessert, but I don't always love making it. I enjoy cooking, but I don't want to bother with a lot of fussy measuring and stirring. I'm always on the lookout for quick and easy ways to satisfy my sweet tooth.
The recipe below is just the thing: a gooey, buttery dessert casserole that practically makes itself.
This recipe is delicious just as written, but if you're feeling fancy you could sprinkle it with cinnamon or stir a little vanilla into the glaze.
Check out the recipe below for simple steps that take less than 5 minutes.
Ingidients :
1 can (16.3 ounces) refrigerated jumbo biscuits
1 can (21 ounces) cherry pie filling
Please continue to Next Page (>) for the full list of ingredients and complete cooking instructions.