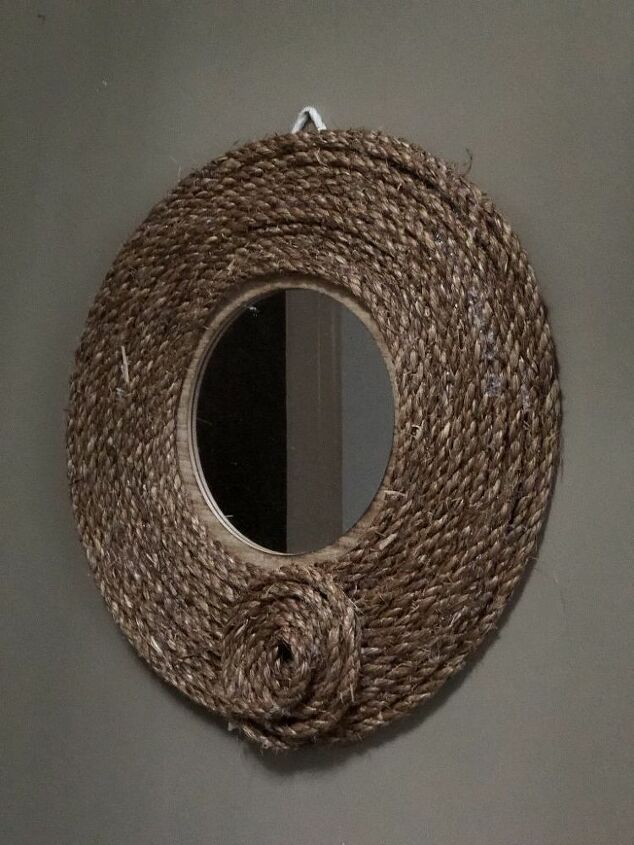 Learn how to make beautiful Nautical Mirror all under $10. Fun , easy and budget friendly project for your home. Check out my other Diy projects at my site click here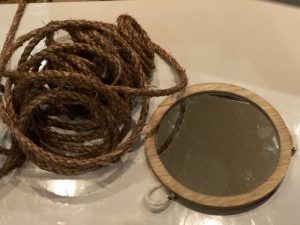 Well , I've been seeing lots of nautical rope mirrors lately. Most of them cost a pretty good chunk of change so I decided to make my own!
I had a lot of Manila rope left from my Beehive project( you can see that here https://justthatperfectpiece.com/cute-beehive-diy/ so it was no brainer🙂
Mirror 6 inch diameter in the picture was from Target Deals under $5 isles right by the entrance!
My Manila rope is very thick so I need to get crafty with the first row and of course last one too to make it look good. Mirror I was using for that project had a rim so it was easy to start and hot glue on my rope.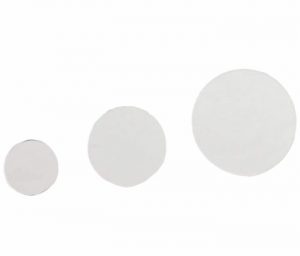 If the mirror that you have in the house is without small border around it ,you can glue bigger circle cutout out of cardboard box on the back of it and make your mirror makeover easier!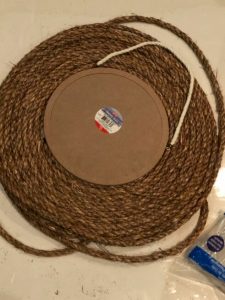 Process is very easy … hot glue is a hero! Dub a bit of glue and attach rope and repeat until rope is gone or you think it is big enough for your space.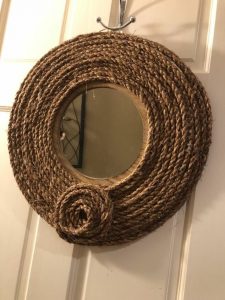 Just because my rope was thick I had to be creative with a loop at the end to mask end…. so this is how the loop on the bottom happened.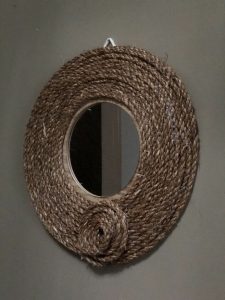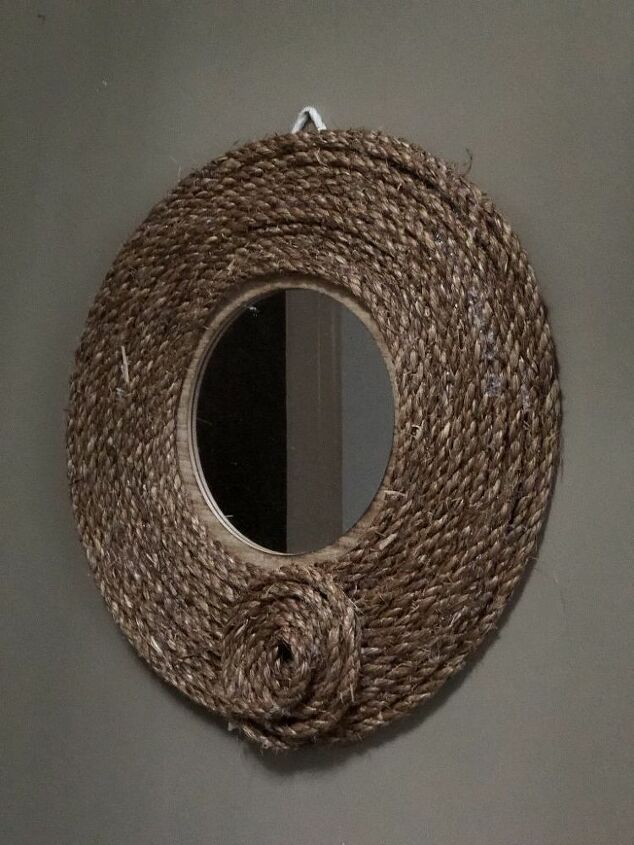 Love the way it looks ! Check my other Diy projects by following my link to a blog https://justthatperfectpiece.com/blog/