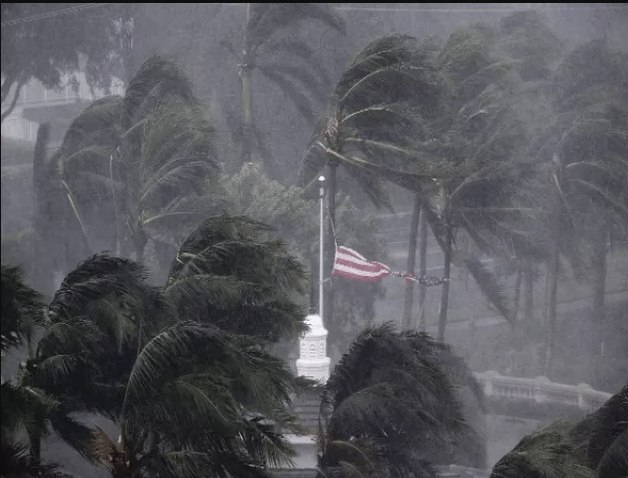 "The threat of catastrophic storm surge flooding is highest along the southwest coast of Florida, where 10 to 15 feet of inundation above ground level is expected. This is a life-threatening situation."
Category-4 Hurricane Irma began its assault on Florida, the south-easternmost U.S. state earlier on Sunday, with the storm's northern eyewall reaching the lower Florida Keys on Sunday after making landfall in Cuba.
More than 560,000 residents across 19 counties in south and central Florida are without power, according to Florida Power and Light Department.
Irma lashed the area with forceful winds near 130 miles per hour and the U.S. National Hurricane Centre said it was expected to remain a powerful storm as it moved through the Florida Keys and near the state's west coast, CNN reported.
Keeping an eye on Irma, South Carolina Governor Henry McMaster has issued a mandatory evacuation for some barrier islands, while Georgia Governor Nathan Deal expanded a state of emergency to include 94 counties.
As many as 5.6 million people were evacuated from Florida on Friday to deal with the life-threatening Hurricane Irma.
A few records that Irma has broken are:
-Irma is the strongest Atlantic basin hurricane ever recorded outside the Gulf of Mexico and the Caribbean Sea
-It spent three days as a Category 5 hurricane, the longest Category 5 hurricane since satellite storm-tracking began
-It prompted the largest evacuation in the history of the Bahamas (ANI)