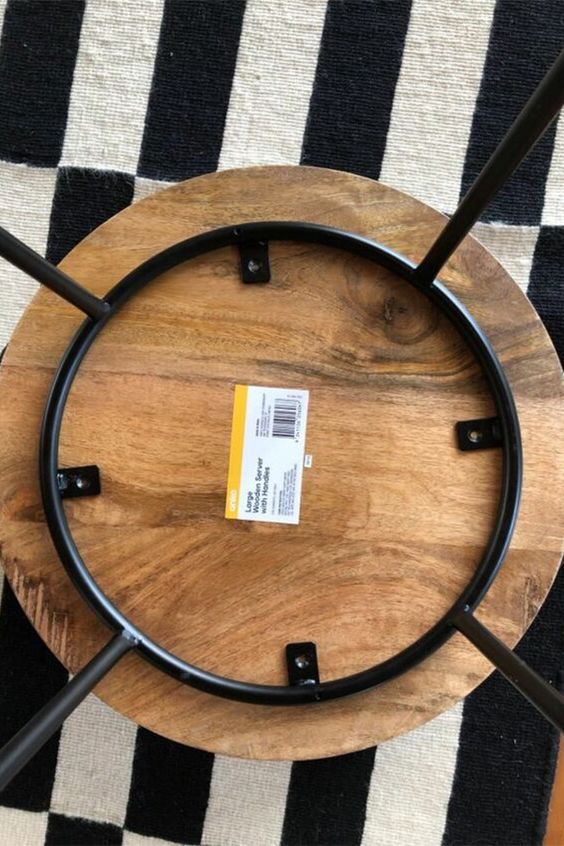 Here's a little budget hack using a serving tray to transform old barstools to give an industrial/ rustic look.
It was time to update my old barstools and I wanted to create an industrial/ rustic look to blend in with my decor.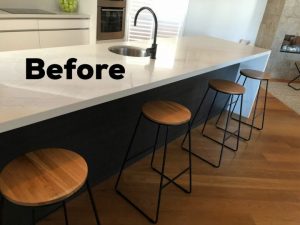 Firstly I unscrewed the old tops with a screwdriver- super easy as these tops were just a cheap type of wood.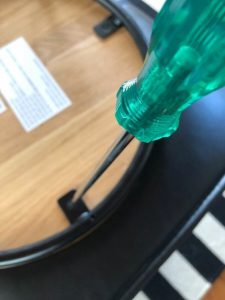 After taking the tops off , I was left with a simple metal base that I could easily screw back in.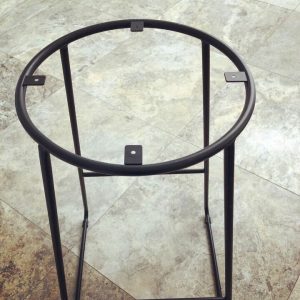 I decided to replace the tops of the barstools with a gorgeous large wooden serving tray from Kmart-$17 each .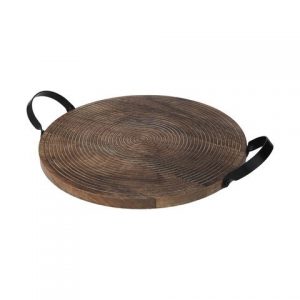 I chose this as a replacement because not only does it look good,it's thicker, bigger and has a beautiful wood grain.
The Server also has a little wow factor with the side handles which can be practical by giving you something to hold onto.
I then measured and centred the stool base underneath the server and pencil marked the points where I needed to drill holes.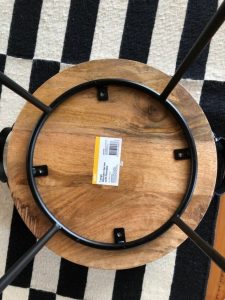 I used a drill to make the holes, lined up the brackets and screwed in with screwdriver.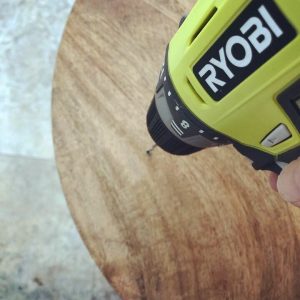 It was such an easy job to unscrew the old tops and screw in the new wooden servers that it only took about 30mins.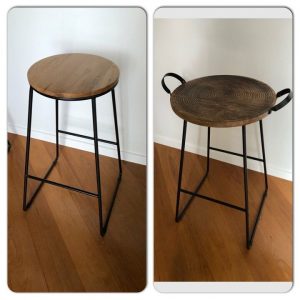 I had to laugh – when my husband came home , he thought I'd gone out and bought a whole new set of barstools.
That was quite the compliment I needed 😂 In the end he was quite impressed with what I had created.