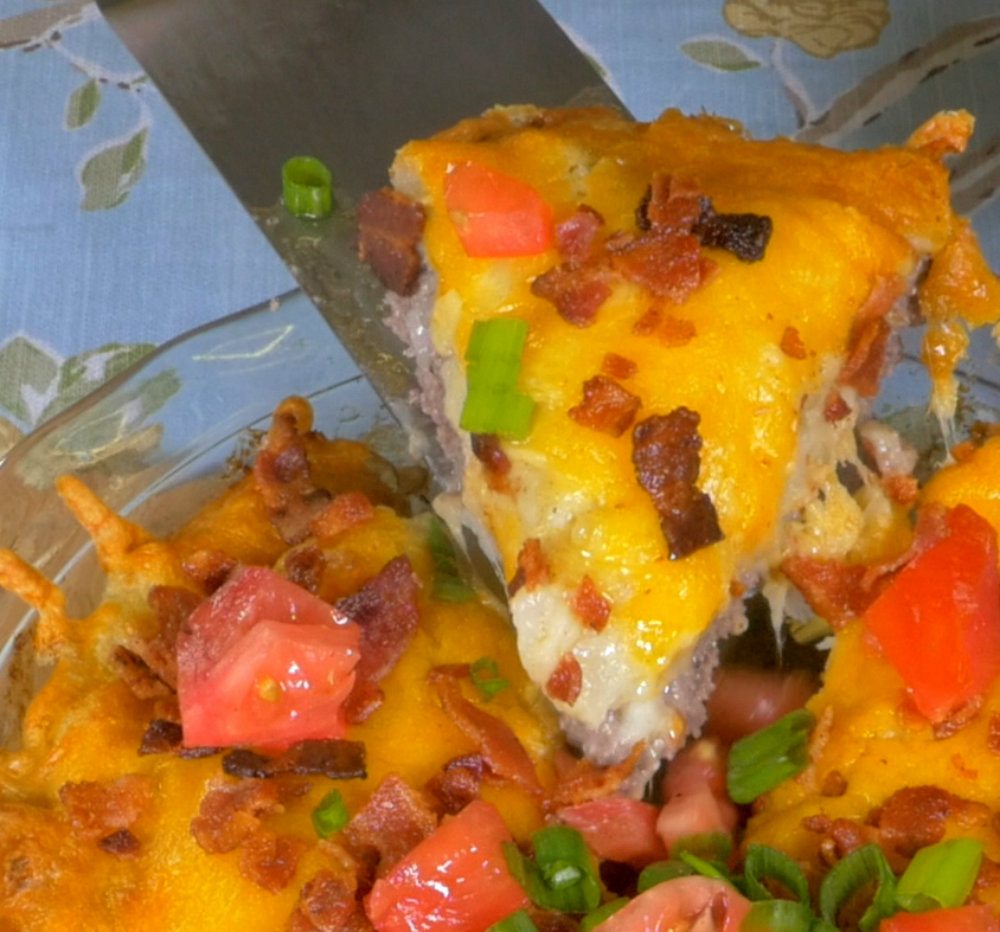 When it comes to meals in our household, it's essential to keep things interesting by switching things up every once in awhile. That means breakfast for dinner and surprising our brood with fun flavor combinations they're not expecting. In this case, we wanted to take the idea of a traditional pie and turn it into something savory, different from traditional dishes like cottage or shepherd's pie.
This loaded up beef pie is basically a loaded baked potato packed into a tasty ground beef crust. Using mashed potatoes as the filling, then topping everything with cheese and bacon, this pie is like nothing you've had before and you'll be thrilled you made it!
USE THE BUTTON NEXT PAGE LINK BELOW FOR THE RECIPE AND INGREDIENTS.