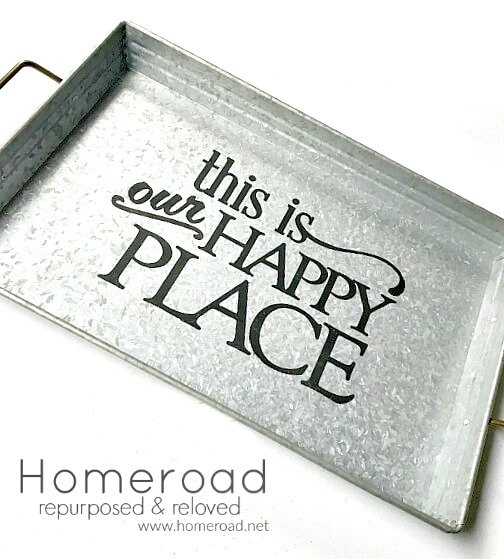 When it's gift giving time around here, everyone gets a home-made gift! At least most of the time they do.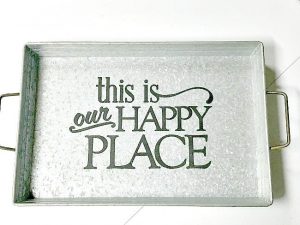 This easy to make personalized galvanized tray I made for my brother and sister-in-law. They love to spend time in their backyard under the gazebo. I thought a tray they could use to carry food from the kitchen to the gazebo would be a good idea.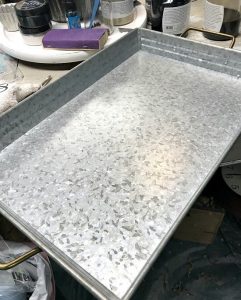 Begin with an inexpensive galvanized tray.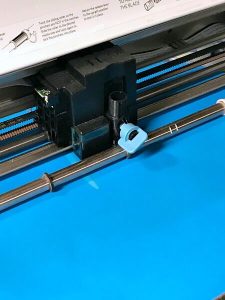 Using my  Silhouette vinyl cutter, I cut a stencil from blue stencil vinyl. The stencil vinyl is easy to work with and works great with no leaking under the stencil. You can find it on Amazon by following the bold link. I chose this design from the on-line Silhouette store where there are zillions of designs to choose from.
If you don't have a vinyl cutter, it's an investment but you'll save money on making your own gifts. You can even make things to sell!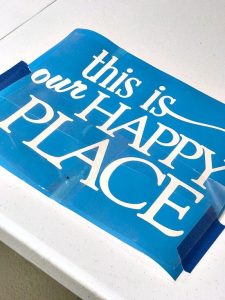 Once my design was cut, I covered it with the transfer tape then peeled off the backing and applied it to my tray.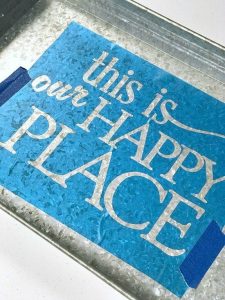 I used a foam pouncer with a light coat of Coal Black Fusion Mineral Paint to stencil my design. Before the paint dried I peeled up the stencil.
When the paint was completely dried I sprayed the tray with  a matte spray sealer to protect the lettering.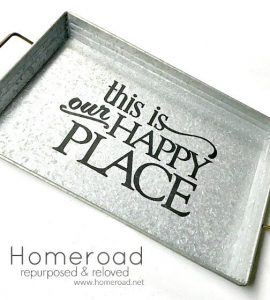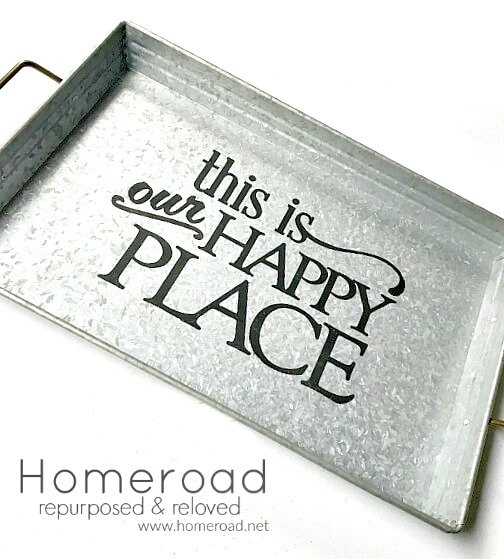 The gift was a hit and I can't wait to be invited over to see this cute tray in action.
Please visit Homeroad by clicking on the GO BOX below to view more DIY tutorials
source:hometalk.com by Homeroad