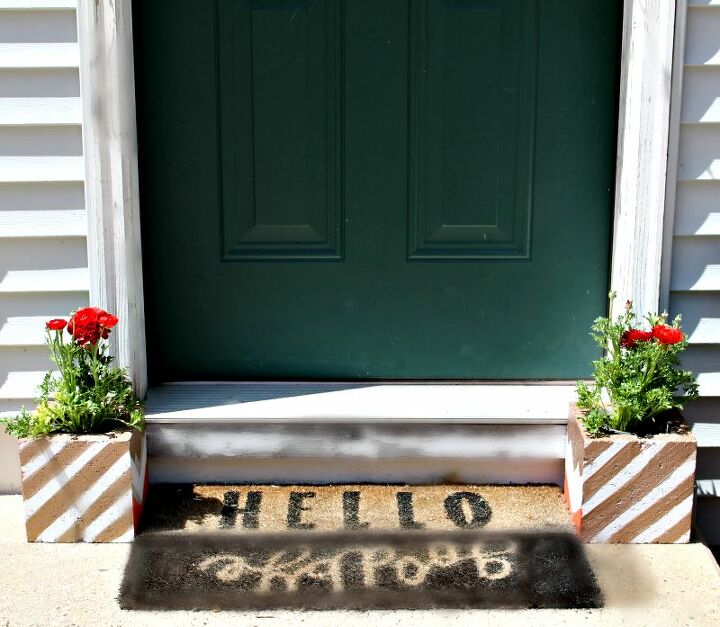 f you like easy and inexpensive diy projects, this one is for you! Today, I'm going to show you how to easily update Cinder Blocks with metallic paint and designs of your choice for a fun, inexpensive planter option! Let me show you what I used to make these. SUPPLIES
Cinder Blocks 8 x 8
DecoArt Americana Decor Metallics
Deco Art Titanium White Americana Premium Acrylic Paint
FrogTape
Stencil Brush Set, 50614E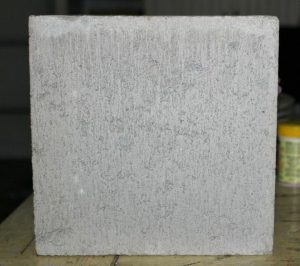 You can pick up cinder blocks in different shapes and sizes at the home store for about $1 a piece. The size I used is 8 x 8. Let's be honest, cinder blocks are not pretty. But they definitely can be pretty with a little paint and a stencil, or even a free hand design.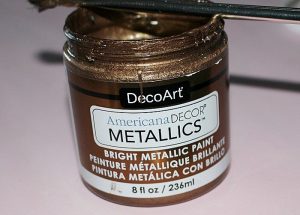 I started by wiping off as much dust as possible from the cinder blocks. Then I decided to try using painters tape to create a design on one side. I used metallic, white and a bright red/orange for a pop of color and also to go with the flowers I bought. Just use the foam brush to slowly paint under the painter's tape for a cool design. You can also paint polka dots, or stripes. Just have fun with it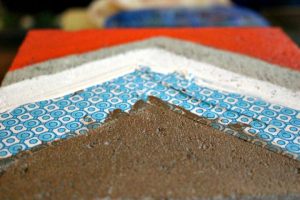 I decided to paint each side differently so I could turn them around based upon my mood. Two sides are a solid copper metallic and the other side is metallic and white striped.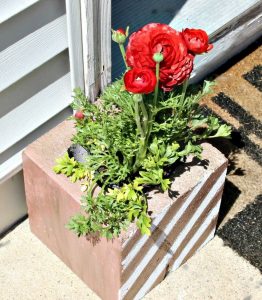 If you search on Pinterest there are so many cool designs and this is actually a fun project you could do with the kiddos over the Summer. Don't they look so cute by the front door? Under $5 for two! For more quick and easy crafts I'd love to have you stop by my blog https://ourcraftymom.com/