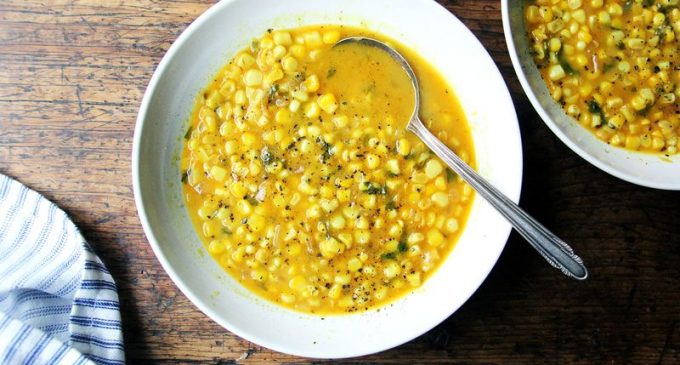 This Basic Corn Soup Looks and Tastes Gourmet!
If you're looking for a recipe that's versatile, simple and incredibly easy to make, then you just can't go wrong with this rich and appetizing corn soup. You only need a few ingredients, all things that you probably have in your kitchen cabinets anyway. This is the perfect recipe to add to your culinary repertoire because it's something you can whip up in a jiffy when you want a quick lunch or even dinner.
It uses an amazing stock made from what you'd normally throw away, namely the corn cobs and the skin from the onion you'll use to season the soup. That's another reason this is one of our favorite recipes — you don't waste anything! It's also incredibly luscious and delectable, making it the ideal comfort food or something to cozy up with on a chilly winter day. Yum!
To learn how to make this smooth and creamy corn soup at home, please continue to Page (2) for the full list of ingredients and complete cooking instructions.