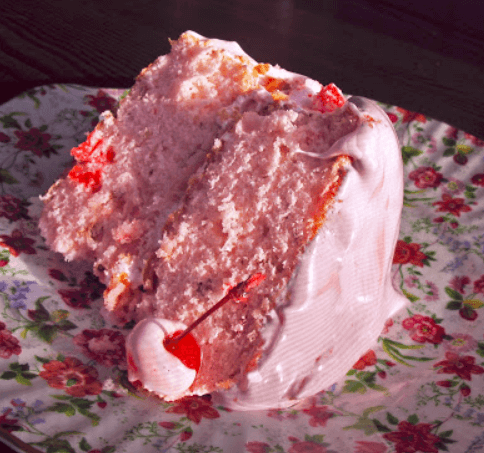 When I was a girl, I dreamed of this kind of cake, all pink and soft with fluffy pink cloud frosting.  It was the cake that I imagined princesses ate.  I had forgotten about those dreams until I ran across the recipe for Maraschino Cherry Cake in The American Century Cookbook (The Most Popular Recipes of the 20th Century)by Jean Anderson.  The moment I saw the recipe I couldn't get it out of my head.  My memories came back to haunt me; I needed to put them to rest.  Even in this present day, as I baked it, I imagined little girls in big shoes and big summer hats with bright silk flowers and lots of opera pearls slung about their necks enjoying this beautiful cake.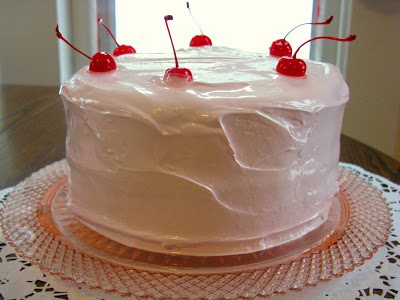 After making this cake, I can see why my mother never made it, smiles.  This is not a cake for the distracted, disorganized, or harried cook.  And for the safety of all, it would be wise not to have dashing pets and children in the kitchen.  The steps are not complicated, but there is some preparation involved.  While making the syrup for the frosting, you must be attentive or serious burn injury could result.  The frosting, while very good, is sticky and tends to string and flow about when and where you don't want it to.
Regardless, if you want to feel like a princess or you know a little girl who is, this cake is fulfills all those dreams.
Read through the recipe first to get a feel for how the recipe flows.
Please continue to Next Page (>) for the full list of ingredients and complete cooking instructions.
source : http://foodforahungrysoul.blogspot.ca