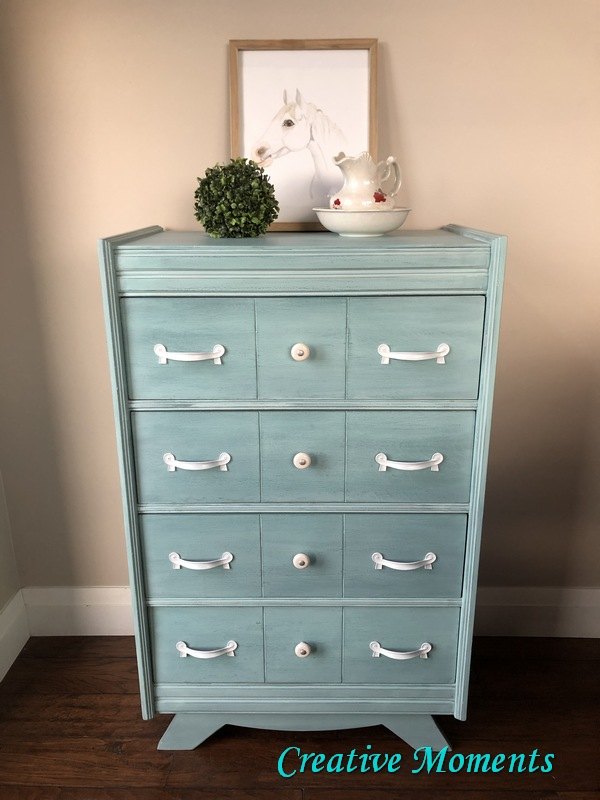 Watch as I take an antique dresser no longer loved and give it a beautiful water colored makeover!!
More detailed furniture painting tutorials can be found HERE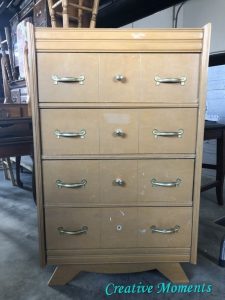 I love antique furniture, dressers are always fun to makeover. They serve it after years of use. It is always time for a makeover to give them fresh new life.
I scrubbed this one up as step 1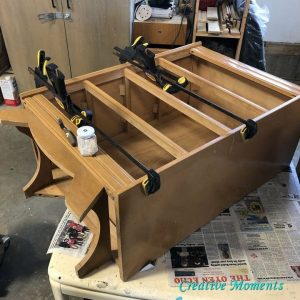 then repairs were made. These pieces almost always have some repairs seeing they have been used for many years. This one had a drawer brace put back in backwards so it was swapped around and all braces reglued, clamped and let to dry.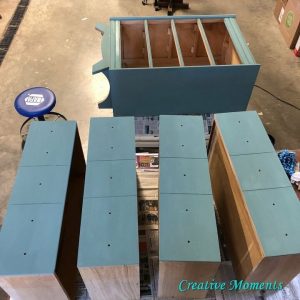 Then it was on to painting. I choose Miss Mustard Seed milk paint layering kitchen scale on first using my shorty cling on brush. It gives a nice full coverage.
Milk paint dries very fast so once this solid coat was dry, I applied Fusion Mineral Paint 's  beeswax bar for resist then a full coat of MMSMP in Eulalie's sky.
The layers were sanded smooth. The beeswax worked perfect to give a soft water feel to the colors blended.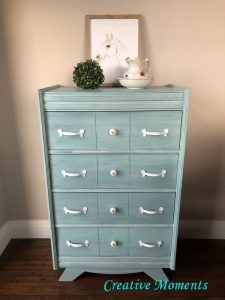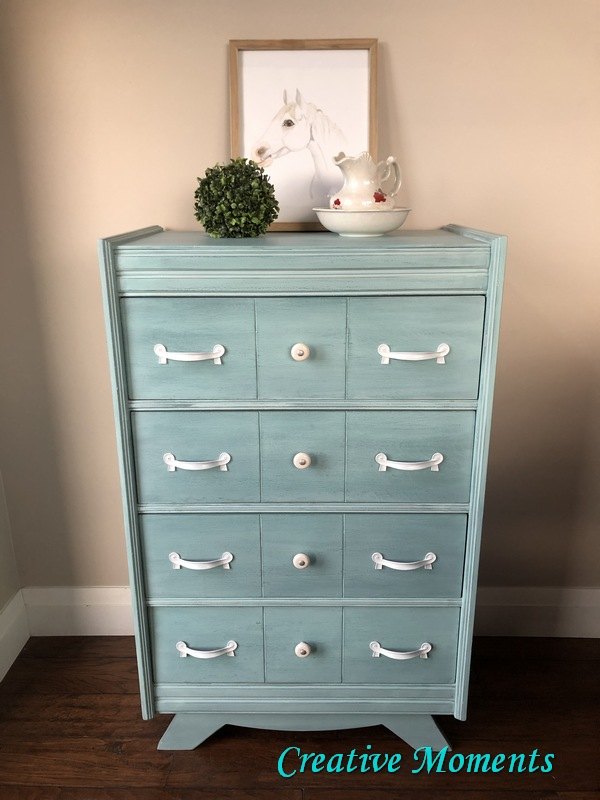 Fusion's white wax sealed the entire piece. The hardware pulls were spray painted fresh white and new knobs added to add the final touches to this beautiful update.