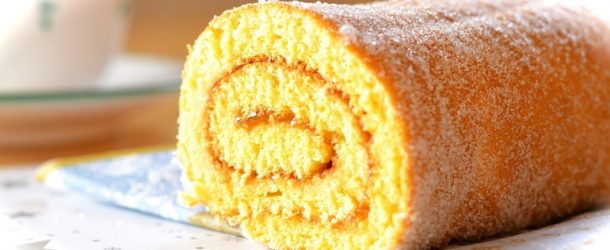 This Will Make Your Taste Buds Do A Happy Dance!
I never would have thought some day I'd be able to make a cake roll (or a Swiss roll, as some call it) that was better than the ones my grandmother made. When it comes to this type of dessert, her skills were out of this world. I guess it's because back when she learned to bake, there weren't that many fancy ingredients available and you had to make do with what you had at hand.
Grandma certainly knew how to turn the simplest of ingredients into something totally amazing. She was famous for her cake rolls and I still don't know how I was never available to get that same flavor, even when I was using one of her recipes. I guess she always added a pinch of magic in the batter, too!
But last week my neighbor gave me this recipe for a cake roll and there was an ingredient I hadn't thought of using to make this dessert. I mean, buttermilk?? I had my doubts about it but my neighbor assured me it was delightful.
I'm sure my grandmother never used a cake mix in her whole life, but still I must say this cake roll turned out awesome!
I used apricot jelly and jam, but you could go with whatever flavor you like. I also ended up making some cream cheese frosting, but instead of frosting the whole cake roll, I added a dollop of frosting on top of each slice of this cake. So yummy! I think I would rather have this for my birthday, than a regular layered cake!