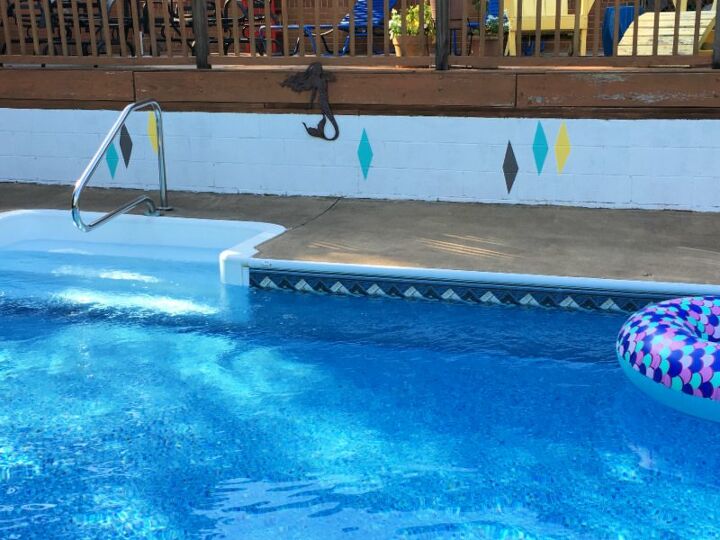 A cinder block wall does not have to be plain or an eyesore. Just grab some paint and a stencil and turn it into a feature! Our deck was built on a cinder block foundation, which is right by the swimming pool. I was tired of it looking unfinished, so I decided to paint it white, then added a pop of color with a fun design. See how I transformed this wall in one afternoon!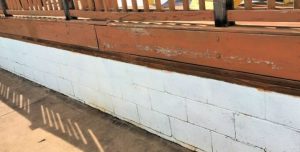 I had painted the wall several years ago, but it was in need of a fresh coat of paint. After pressure washing the grime away, I painted two coats of an outdoor paint with primer.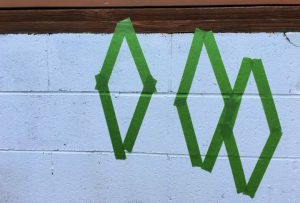 I decided on a diamond pattern and measured out the dimensions, taping them off. I used Frog tape, since it is supposed to be the best for bumpy surfaces. I simply pressed the edges down really hard with my finger to reduce bleed through.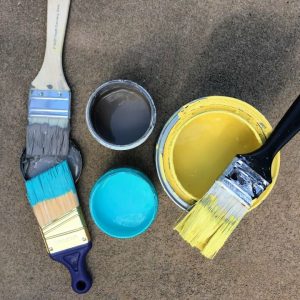 I chose these three paint colors from my stash and painted two coats, letting it dry in between.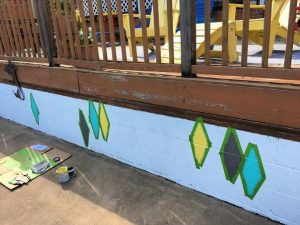 I varied the color pattern and design to add dimension to the wall. While the paint was still tacky, I removed the tape to reveal clean lines.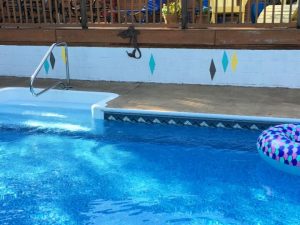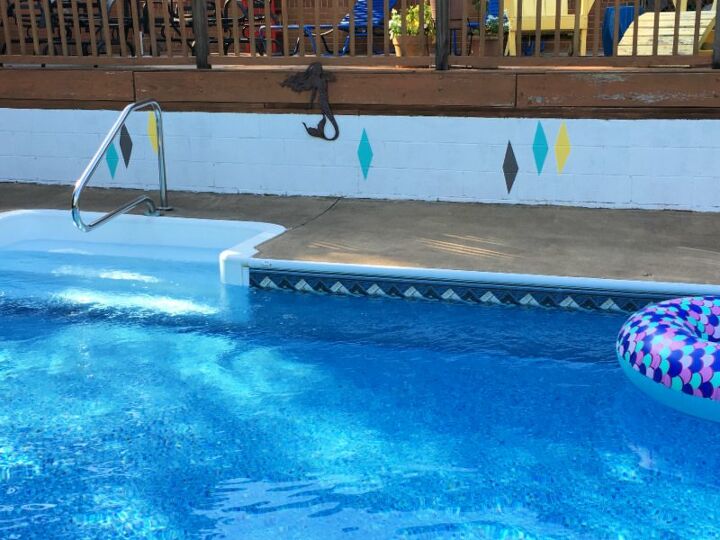 Now, the wall is a focal point of the pool area instead of an eyesore! Would you try it?