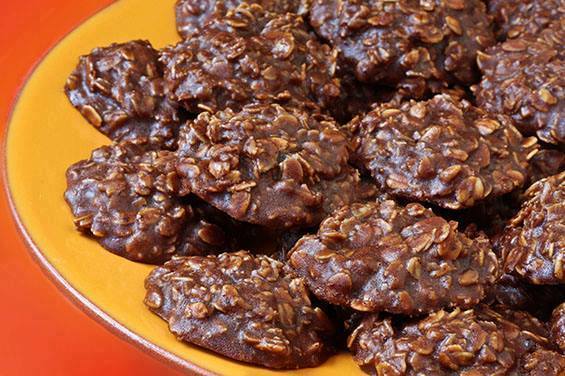 These cookies are perfect for those moments when you are desperately craving something sweet and chocolatey, but don't have a lot of time (or patience) to make a full-blown batch of cookies. I know that a lot of people grew up eating these no-bake cookies as after-school snacks or saw them every year on holiday cookie trays, but believe it or not, I had never heard of them until a few years ago! These mounds of sugary, peanut butter, chocolate goodness are incredibly addicting. They take only minutes to make and if you're really desperate and don't want to wait for them to set, you can eat the mixture straight from the bowl – no raw eggs to worry about!
"This recipe is one of the best no-bake cookie recipes I know. Enjoy!!"
Ingredients:
2 cups white sugar
1/2 cup butter
1/2 cup milk
1/3 cup unsweetened cocoa powder
Continue to Next Page (>) for the full list of ingredients and complete cooking instructions.