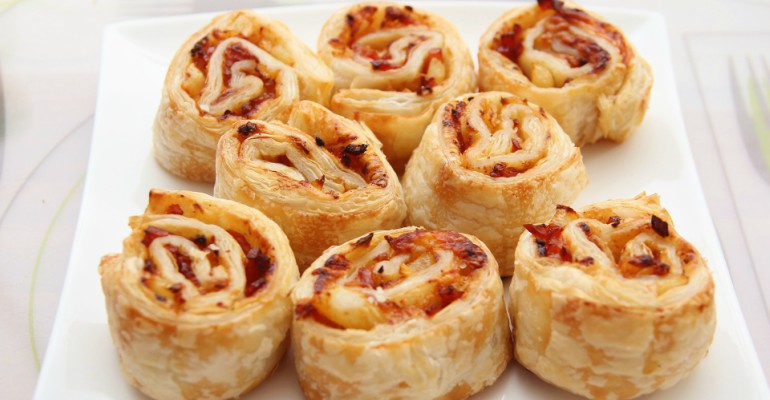 You Only Need A Handful Of Ingredients For This Tasty Appetizer!
Pizza is definitely one of my favorite foods. lately, I've only been eating the toppings, though because I'm trying to follow a low-carb diet. Trust me, it's not as bad as it sounds lol! So, these pizza pinwheels are really a great choice for me right now but my husband and kids love them so I'm going to make them anyway. They are very easy to construct and you have control over which toppings you'd like to use.
My family loves it when I serve these yummy pizza pinwheels with their favorite dipping sauces such as ranch and marinara. Check out the recipe on the next page and enjoy!
Have a comment about this recipe? Maybe you made it and want to share how tasty it was. Let me know your thoughts in the comment section below. I always love hearing from you 🙂
My kids absolutely love these pizza pinwheels. I let them choose the toppings that they want in them and they think that is just the greatest thing since sliced bread…er…pizza. I love to make mine with bacon and my husband enjoys straight up pepperoni. The kids usually choose just sauce and cheese or they add a touch of pepperoni. I like to serve the pinwheels with ranch dressing for dipping. Such a delicious appetizer!
To Find Out All The Delicious Ingredients And The Step By Step Directions To Follow, Please Head On Over To The Next Page.