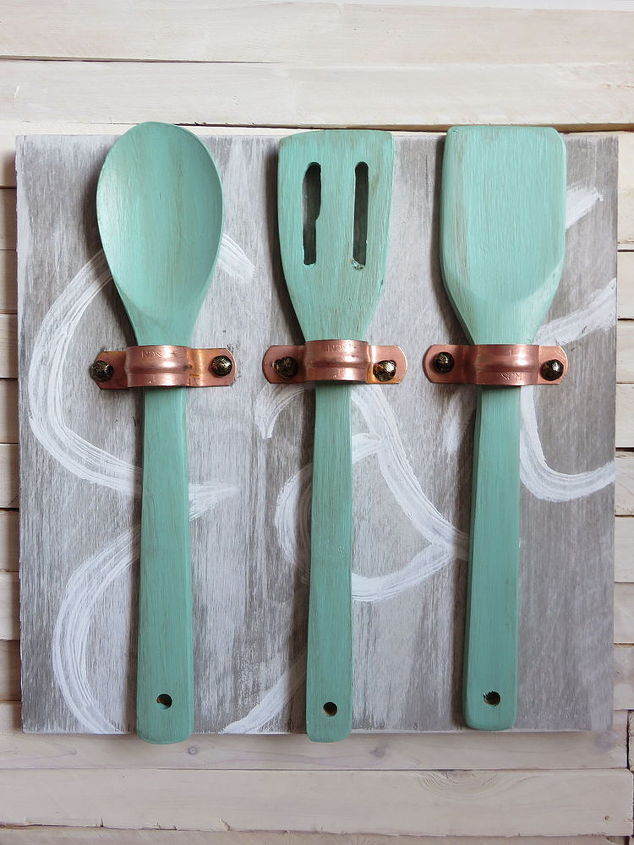 I had to use plumbing pieces in a project as part of a group challenge with some other bloggers. I had absolutely NO clue what to do, but when I found some copper pipe straps at the home improvement store, I knew they'd be perfect in a piece of DIY decor for my kitchen!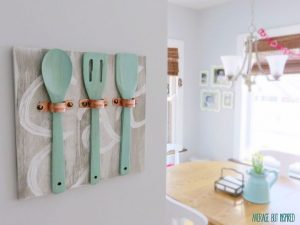 First I gently aged my copper pipe straps to give them a vintage feel.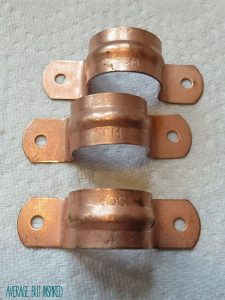 Next, I stained and painted a 12″ x 12″ piece of plywood for a rustic look. Once the stain and paint dried, I freehand painted the word "Eat."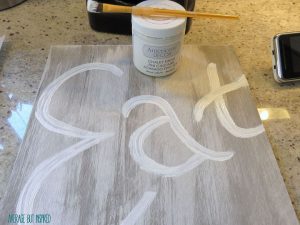 I then painted some bamboo kitchen utensils. Once the paint dried, I applied a layer of dark brown wax to give an older look.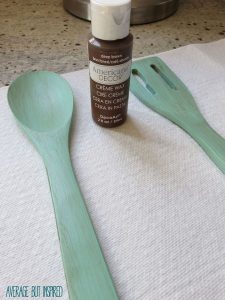 Finally, I hammered my pipe straps into place and put the painted utensils in their new holders. Easy!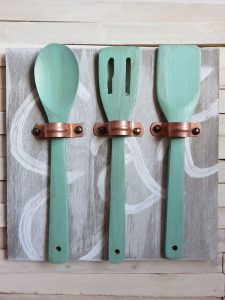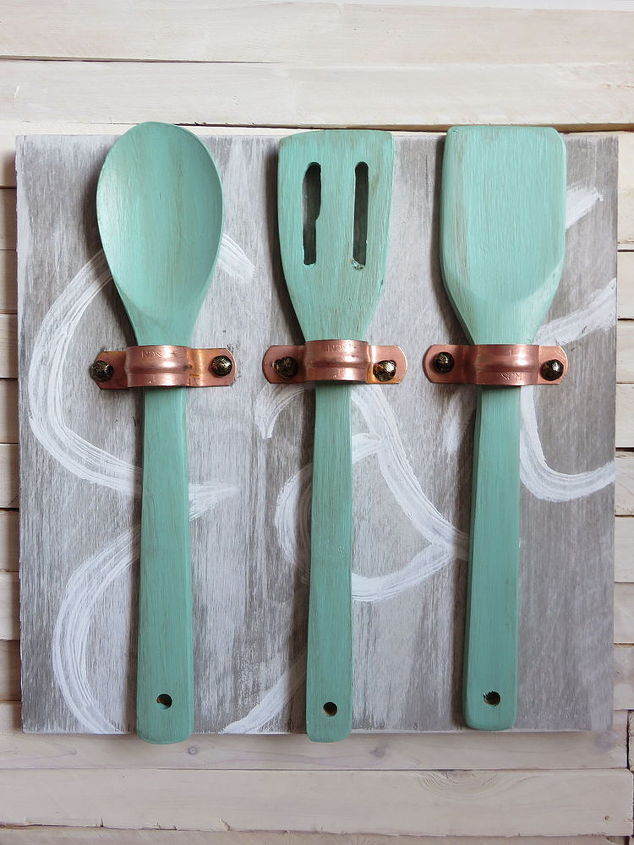 For more details on how to make a similar piece for your own kitchen, including how I gave the copper pipe straps and aged look, please visit my blog at the link below. Thank you!