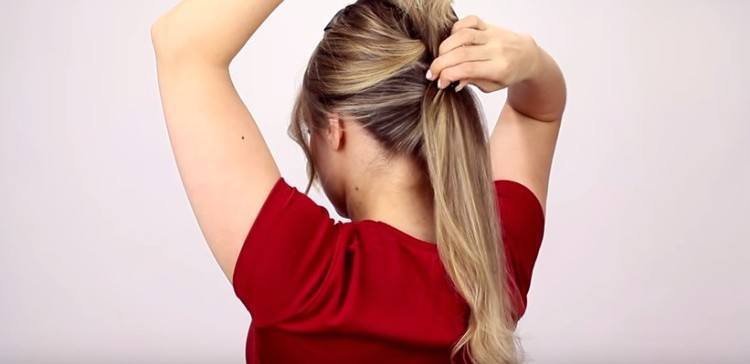 A ponytail is just the style you choose when you don't know what else to do, right? Wrong! When you add just a twist of creativity, this simple style goes from basic to beautiful really quickly.
Kayley Melissa is here to not only show us how to do it, she's giving us SEVEN ponies to try. That's right— there's one for every day of the week! And each of them is cuter and easier to pull off than the last.
Which one is your favorite? Share your favorite fancy or every day pony in the comments section below.
Monday: Sectioned Pony
Start by making a circle around the top of your head and sectioning this hair into a ponytail. Wrap your hair around the elastic to hide the band. Then, gather the rest of your hair into another pony and repeat.
This will cause a cool effect of a pony within a pony (otherwise known as pony-ception) and give you some seriously volume.
Tuesday: Braided Pony
Brush your hair into a high pony tail and secure with one or two elastics, making sure to loosen up your hair. Braid the pony, all the way to the end, and loosen up the braid to give it a little more of a casual, effortless look.
This is the perfect look for work right into Happy Hour!
Wednesday: Layered Pony
Start by taking a large chunk of hair from the front of your head on both sides. Tie them back as if you're doing a half-up style, and then flip the small pony once or twice backwards to create kind of a twisted look. Do this twice more with two lower section of your hair to create a twisted, layered look.
We never knew THIS was how you got that perfectly twisted effect! Brilliant.
Continue Reading and watching the video On Next Page (>) …