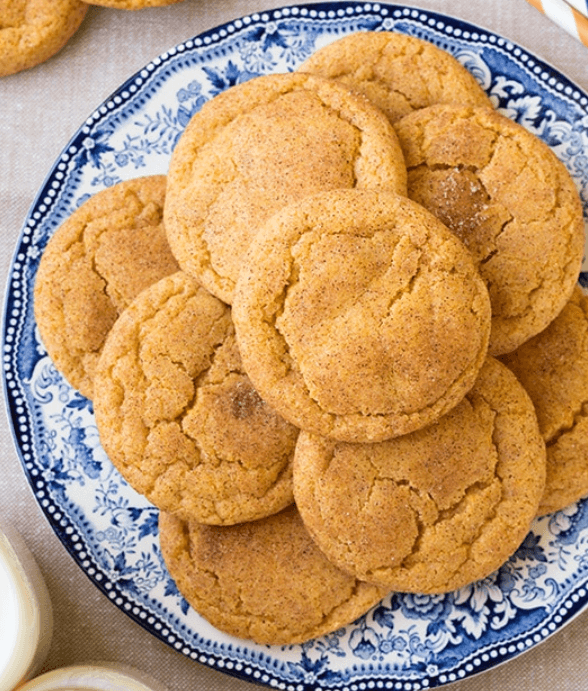 Two of the worlds best cookies in one! Pumpkin cookies meet snickerdoodles and they are out of this world delicious! You are going to want to eat all the cookies. It makes a big batch though, so I suppose you can share.
A few months ago I mentioned I had a new favorite fall cookie, these Pumpkin Oat Chocolate Chip Cookies. Well, now I have two favorite fall cookies. I seriously could not resist these! They are soft and chewy and full of all those delicious pumpkin pie spices. And when they are finished off with that light cinnamon sugar coating that gets lightly crispy as they bake to perfection you really will just fall in love.
I made three batches in three days so I could tweak them just how I wanted them to be so I hope you love these as much as I do!
continue to Next Page (>) for the full list of ingredients and complete cooking instructions.